Los Angeles 'dine-and-dash' dater faces possible jail time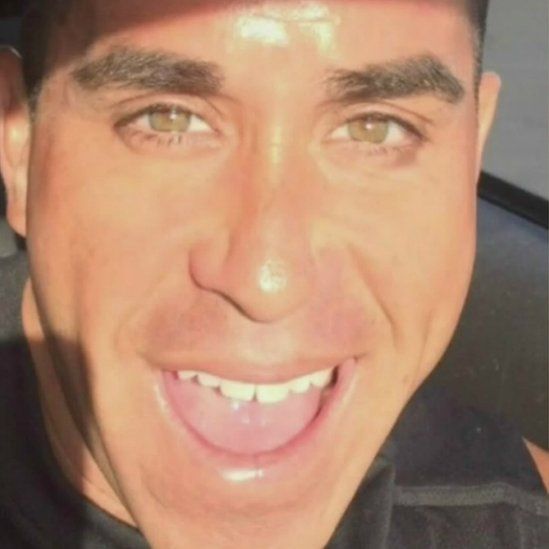 An alleged "dine-and-dash" dater accused of repeatedly leaving restaurant bills unpaid is facing the possibility of 13 years in prison.
Paul Gonzales is accused of taking "financial advantage" of at least 10 women he mostly met on dating apps or websites from May 2016 to April 2018.
Prosecutors say he defrauded the women of more than $950 (£730) in total.
The 45-year-old has pleaded not guilty to extortion, grand theft and other charges related to the abandoned bills.
He would then allegedly eat and drink before leaving without paying.
Eight of the women say they were forced to foot the bill, while in two other cases the restaurants picked up the tab, a statement from the district attorney's office said.
News channel CBS said Mr Gonzales allegedly left his dates with bills for extravagant shrimp-and-steak filled meals.
One of his victims, who preferred to remain anonymous, told CBS she was "ecstatic" that Mr Gonzales was facing possible punishment.
"I hope he gets what he deserved," she said.
Another woman, who also withheld her name, joked about Mr Gonzales' new eating habits behind bars.
"He doesn't have to worry about any meals now. He's gonna get three square meals a day," she told CBS.
The Los Angeles County District Attorney's Office said Mr Gonzales also allegedly received services from a hair salon and again left without paying, in what authorities describe as a "separate and unrelated incident".
Mr Gonzales, who appeared in court on 27 August, is being held on $315,000 bail. A preliminary hearing is scheduled for 7 September at the Los Angeles County Superior Court.