Trump administration 'considers funding guns in schools'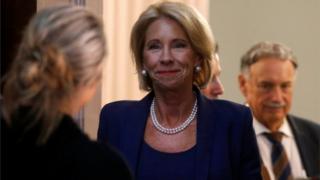 The Trump administration is considering allowing schools to access federal education funding to purchase guns for teachers, US media report.
The Department of Education (DoE) is looking at allowing states to use academic enrichment funds for firearms, the New York Times first reported.
The federal grant being considered for this purpose is one that does not specifically prohibit buying weapons.
Congress forbids using federal funds for school safety to purchase weapons.
DoE spokeswoman Elizabeth Hill told CBS News: "The department is constantly considering and evaluating policy issues, particularly issues related to school safety."
"The secretary nor the department issues opinions on hypothetical scenarios," she added.
In the wake of the Parkland, Florida, school shooting in March that left 17 people dead, US lawmakers passed a $50m (£39m) school safety bill that approved spending on metal detectors, locks and other security - but expressly forbade the purchase of guns.
US media report that the DoE is now turning to Student Support and Academic Enrichment grants to serve as a way of arming teachers and school officials with federal funds.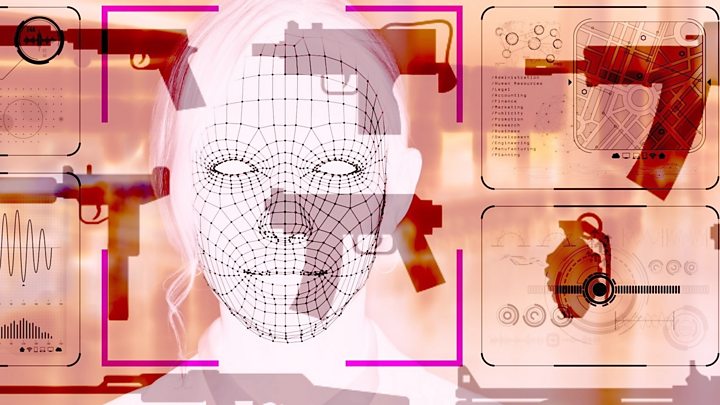 The enrichment programme is meant "to improve students' academic achievement" through providing a well-rounded education, improving school conditions for learning and improving the use of technology and digital literacy, according to the education department website.
These grants do not contain language barring the use of funds to buy weapons, allowing Education Secretary Betsy DeVos to approve or deny any state spending plans to use funding for weapons or firearm training.
The DoE is reportedly weighing whether buying guns could fall under the goal of improving school conditions, according to the Times.
Currently, states are able to approve programmes giving teachers and staff permission to carry weapons, including concealed firearms.
At least 14 states already have provisions allowing teachers to carry guns in school.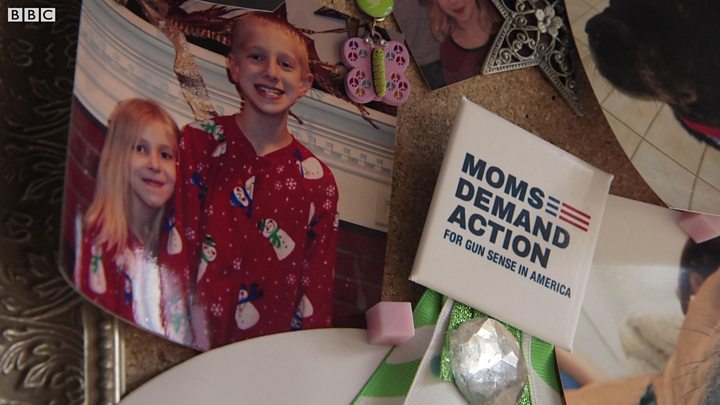 Democrats and gun control activists were quick to condemn the report.
Democratic Senator Chris Murphy of Connecticut responded to these reports on Thursday morning by introducing an amendment to a funding bill that would bar the education department from letting schools use federal money to buy guns.
On Twitter, Mr Murphy shared a petition to "tell Betsy DeVos: No guns in our classrooms".
Fred Guttenberg, who lost his daughter in the Parkland shooting, tweeted that this plan "would not have saved my daughter".
But some educators are praising the idea of using federal funds to purchase weapons.
David Thweatt, a superintendent in north Texas, told the Washington Post schools would benefit from it.
"You have to make children feel secure. If they're constantly looking over their shoulder, they're not learning," he said.
President Donald Trump has called for arming teachers in response to recent school shootings in Florida and Texas.
He has created a school safety commission, led by Mrs DeVos, that is exploring possible security measures to prevent school shootings.
Earlier this year the commission established a $1.8m School-Age Trauma Training grant to provide training to public and high school students on how to respond to wounded victims.
The commission is due to release a final report later this year.