George Papadopoulos: Mueller proposes sentence for ex-Trump aide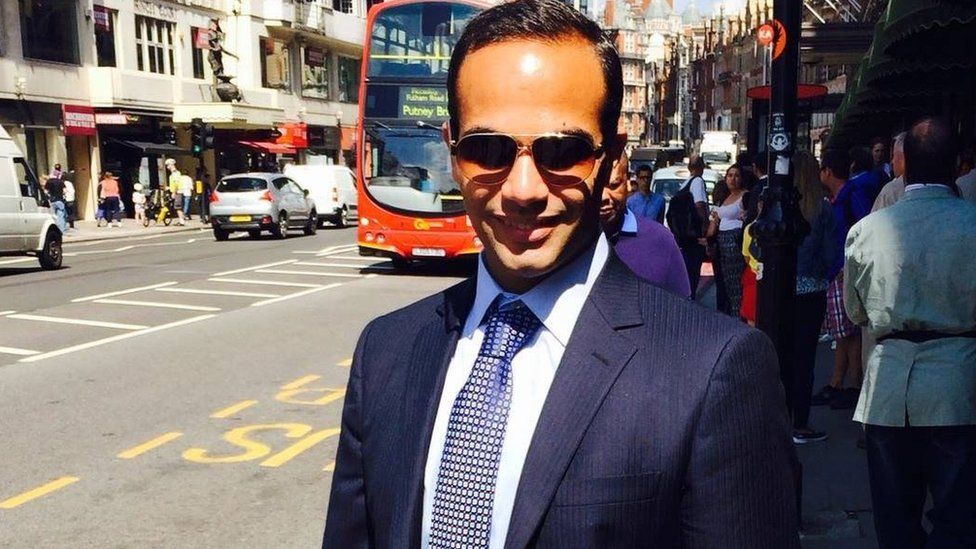 US special counsel Robert Mueller has recommended a prison sentence of up to six months for former Trump campaign aide George Papadopoulos.
Mr Mueller, head of an investigation into alleged Russian meddling in the 2016 election, said such a sentence was "warranted and appropriate".
Sentencing is due to take place on 7 September.
"The government does not take a position with respect to a particular sentence to be imposed, but respectfully submits that a sentence of incarceration within the applicable guidelines range of zero to six months imprisonment is appropriate and warranted," Mr Mueller's memorandum to the judge in the case says.
The memorandum adds that Mr Papadopoulos lied to the FBI about his contacts with alleged Russian go-betweens.
They included a London-based professor who said Russia had "dirt" on Democratic presidential candidate Hillary Clinton.
"The defendant's lies undermined investigators' ability to challenge the professor or potentially detain or arrest him while he was still in the United States," the memorandum says.
"The defendant's false statements were intended to harm the investigation, and did so."
Mr Papadopoulos - a Chicago-based international energy lawyer - is one of three ex-Trump campaign officials who have admitted lying to investigators, including former National Security Adviser Michael Flynn and businessman Richard Gates, who served as deputy campaign chairman.
Separately, former Trump campaign manager Paul Manafort faces charges of bank and tax fraud in the first trial stemming from the inquiry into alleged Russian meddling. He denies any wrongdoing.
Prosecutors say the 69-year-old dodged taxes on millions of dollars he made lobbying for Ukrainian politicians.
If found guilty on the fraud charges, Mr Manafort could spend the rest of his life in jail.
The allegations against him are not linked to Mr Trump and centre on his consultancy work with pro-Russian politicians in Ukraine.