Saudi-Canada row: Why Trudeau won't back down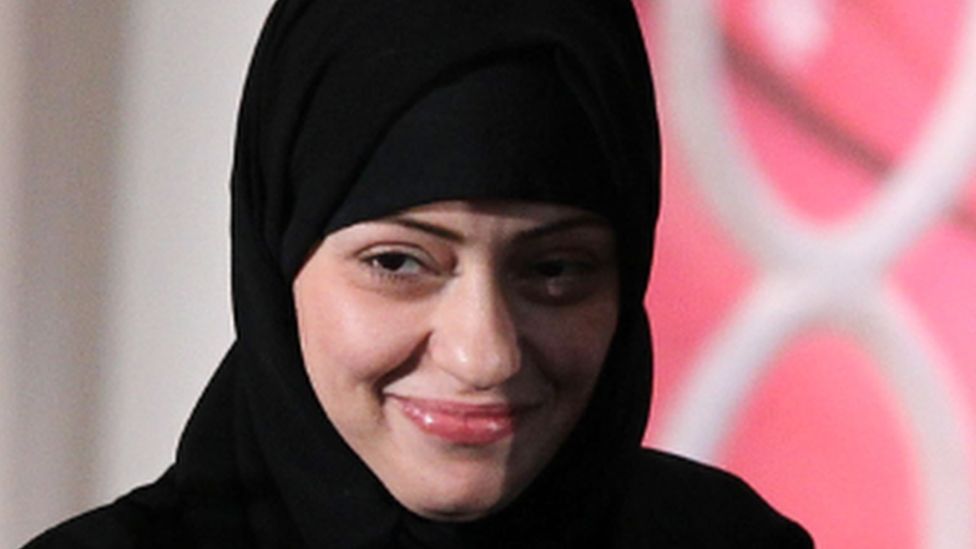 Canada's recent criticism of the treatment of women's rights activists in Saudi Arabia has sparked a diplomatic spat with Riyadh.
Saudi Arabia has frozen all trade, expelled Canada's ambassador and ordered its citizens studying in Canada to leave.
Prime Minister Justin Trudeau says he will continue to "stand up for Canadian values and human rights".
The move jeopardises a controversial arms deal between the two countries.
Saudi Arabia has been clear that the only way it will remove sanctions is if Canada takes back its statement condemning the arrests of women's rights activists and demanding their immediate release.
"Canada knows what it needs to do," Saudi diplomat Adel al-Jubeir said.
Mr Trudeau responded by reiterating Canada's interest in promoting human rights around the world.
"Canadians have always expected our government to speak strongly, firmly and politely about the need to respect human rights around the world. We will continue to stand up for Canadian values and human rights. It's something that I will always do," the prime minister said.
Last Friday, Canada's foreign affairs minister Chrystia Freeland sent a tweet calling on the release of women's rights activist Samar Badawi, the sister of jailed dissident Raif Badawi. This was followed by a tweet sent from a Canadian government account calling on the "immediate release" of jailed activists.
Canada is gravely concerned about additional arrests of civil society and women's rights activists in #SaudiArabia, including Samar Badawi. We urge the Saudi authorities to immediately release them and all other peaceful #humanrights activists.

— Foreign Policy CAN (@CanadaFP) August 3, 2018
Ms Badawi is known for challenging Saudi Arabia's male guardianship system. She was given the US International Women of Courage Award in 2012.
Her brother Mr Badawi was sentenced to 10 years in prison and 1,000 lashes for "insulting Islam" online back in 2014. His wife, Ensaf Haidar, lives in Canada and recently became a Canadian citizen.
Saudi's foreign ministry called the statement "a major, unacceptable affront to the kingdom's laws and judicial process".
The ministry recalled its ambassador to Canada for consultations and declared the Canadian ambassador persona non grata, giving him 24 hours to leave.
The government also froze all new trade with Canada, although it said oil shipments would not be affected.
Approximately 16,000 Saudi students studying abroad in Canada on scholarships from the Saudi government were ordered to leave within four weeks. Canadian hospitals are concerned about the impact that losing Saudi medical residents will have on patients.
The country's state airline also cancelled all direct flights to Toronto.
Why were the women's rights activists arrested in the first place?
The Office of the UN High Commissioner for Human Rights estimates that at least 15 human rights defenders and women's rights activists critical of the Saudi government had been arrested or detained arbitrarily since 15 May.
Among those reportedly still being held, in addition to Badawai, are Hatoon al-Fassi, a leading voice for women's participation in civil life; human rights defender Khaled al-Omair; women's rights activists Loujain al-Hathloul, Eman al-Nafjan, Aziza al-Yousef, Nouf Abdulaziz and Mayaa al-Zahrani; Ms Hathloul's 80-year-old lawyer, Ibrahim al-Modaimeegh; and the activist Abdulaziz Meshaal.
Several of those detained have been accused of serious crimes, including "suspicious contact with foreign parties", and could face up to 20 years in prison.
The arrests appear to be at odds with the reforms promised by Crown Prince Mohammed bin Salman, who lifted the ban on women drivers in June and allowed movie theatres to open across the country for the first time in April.
But the prince, who took power in June 2017, has also been responsible for a number of high-profile crackdowns on people that could present a challenge to his authority, including arrests of clerics, intellectuals, businessmen and other members of the royal family.
What has the relationship between Saudi Arabia and Canada been like in the past?
Canada's relationship with Saudi Arabia has been cordial in the past, which has sometimes stoked controversy at home.
In 2014, the Conservative government approved a C$15b ($11.5b, £9b) arms deal that would allow a Canadian company to sell military vehicles to the Saudi government. Permits for the deal were subsequently approved by Prime Minister Justin Trudeau's government in 2016.
That caused significant backlash by those concerned about Saudi Arabia's human rights record.
Last March, Mr Trudeau was defending the deal in the House of Commons, arguing that "the exports are consistent with our foreign and defence policies, including human rights".
Saudi Arabia's trade freeze now throws that deal into doubt.