Parkland school shooting: Father of two survivors killed in Florida store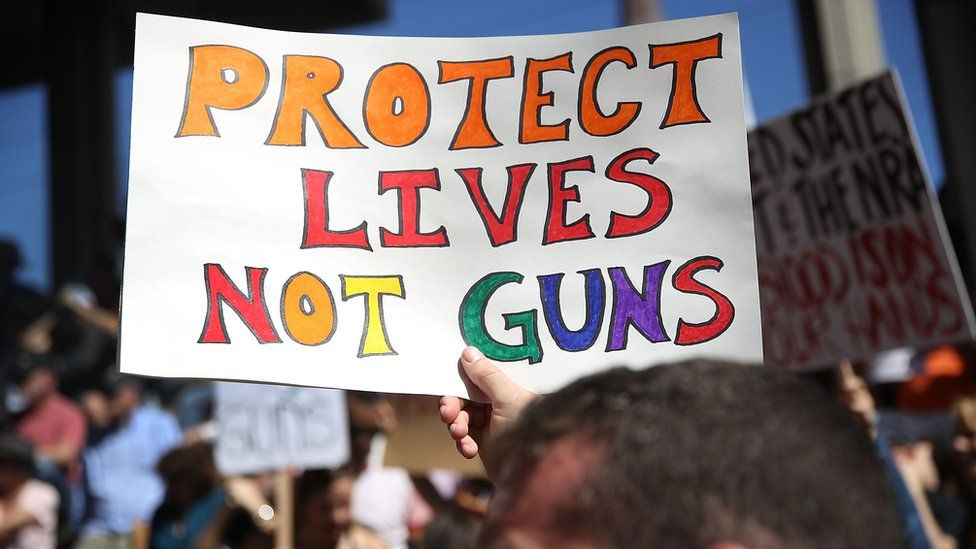 The father of two survivors of February's school shooting in Parkland, Florida, has been shot dead in his convenience store.
CCTV footage shows a man returning to shoot Ayub Ali after robbing his shop in North Lauderdale, Florida.
Two of Mr Ali's four children attended the Marjory Stoneman Douglas High School which an ex-student attacked, killing 17 people.
Police are still hunting the man who carried out Tuesday's store attack.
The video shows a man following Mr Ali, 61, behind the counter at the Aunt Molly's convenience store.
He then puts a black object to Mr Ali's back. Mr Ali is seen at one point to raise his hands as the man takes money from the register before leaving.
But Broward County sheriff's office say the man then returned to shoot Mr Ali.
Who is this person? Around 12:40 p.m. July 17, our homicide detectives say he robbed and killed Ayub Ali at Aunt Molly's Food Store in North Lauderdale. pic.twitter.com/2VDoztwWnP

— Broward Sheriff (@browardsheriff) July 19, 2018
Paramedics found him injured and took him to Broward Health Medical Center, where he was pronounced dead.
Two of Mr Ali's children, a son and a daughter, managed to survive the Valentine's Day attack on their Parkland high school.
The attack sparked renewed protests against gun violence in the US.