April Tinsley: DNA snares man in Indiana girl's 1988 murder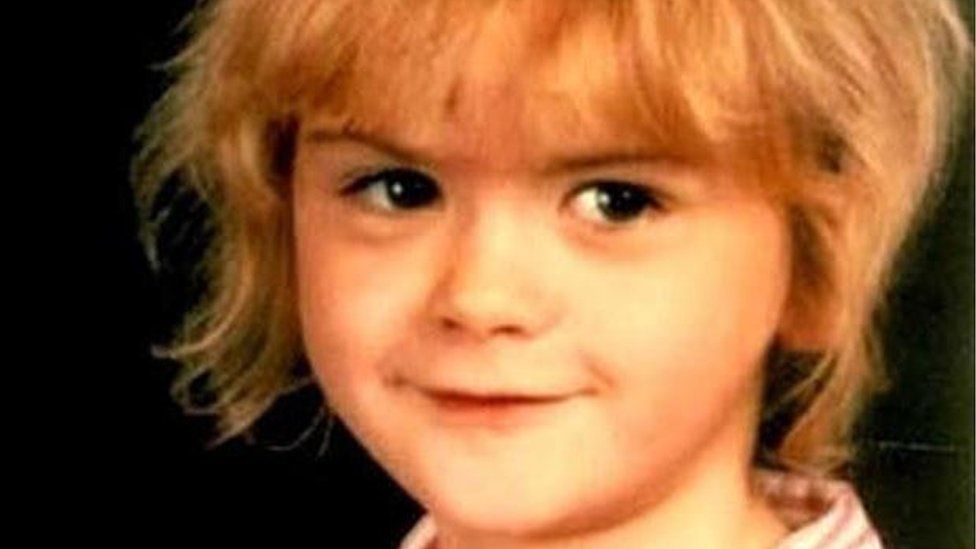 DNA evidence links an Indiana man to the murder 30 years ago of an eight-year-old girl, police say.
John D Miller, 59, has appeared in court facing charges for the 1988 abduction, rape and murder of April Tinsley in Fort Wayne, Indiana.
Police matched his DNA from used condoms to evidence found on the girl's underwear, an affidavit says.
It also states he has confessed. The killer apparently taunted police and threatened other little girls.
The suspect is being held at the Allen County jail without bail. He faces felony murder, child molestation and criminal confinement charges.
The affidavit says that when confronted by detectives on 15 July, the accused said he abducted April, took her to his trailer and sexually assaulted her.
The suspect told police he disposed of her body in a ditch the following day.
When he appeared in court on Monday, a judge asked if he was aware of his charges. The defendant replied "yes" and said nothing else, CBS News affiliate WANE reported.
On 1 April 1988, April was abducted while walking to a friend's home.
Three days later, her body was found in a ditch 20 miles (32km) from her neighbourhood. She had been assaulted and strangled.
Despite finding DNA evidence on April's underwear during the initial investigation, police failed to narrow down a suspect.
Her murder became the Midwestern state's most notorious cold case.
Two years later, the words "I kill eight-year-old April Marie Tisley [sic] I will kill agin [sic]" were found scrawled in crayon on a barn wall near the ditch where April's body was found, the FBI said.
In 2004, the killer apparently began leaving horrific notes addressed to other little girls in the Fort Wayne area.
The notes - some left on little girls' bicycles - were found inside bags with used condoms or Polaroid photographs of the killer's body.
Several, the FBI reported, referred to the death of April Tinsley.
"Hi Honey I been watching you I am the same person that kinapped an rape an kill Aproil Tinsley you are my next vitem [sic]", read one note, posted online by the FBI.
Police were able to match the DNA from the 2004 notes and condoms to the samples found on April's body in 1988, confirming the incidents were connected.
On 11 May 2018, detective Brian Martin contracted Parabon NanoLabs - a Virginia-based DNA company involved in a number of cold cases - to analyse the samples, the affidavit states.
Using public genealogy databases, police were able to narrow down the suspects to two brothers. It's the same technique that led California police to crack the infamous Golden State Killer case.
With this new information, detectives began monitoring John Miller, who was the only named brother from the affidavit.
They surveilled his trailer home and were able to obtain DNA samples from three used condoms in his trash.
On 9 July, investigators learned that the DNA from his refuse matched the previous samples.
Police approached him on 15 July.
When asked why he thought police were interested in speaking with him, he reportedly said: "April Tinsley."