Antwon Rose: Pittsburgh officer charged with criminal homicide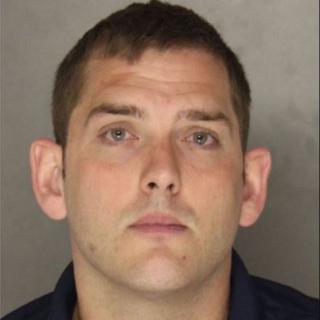 An officer who fatally shot an unarmed black teenager in the US state of Pennsylvania has been charged with criminal homicide, court records show.
Michael Rosfeld, 30, shot 17-year-old Antwon Rose as he tried to flee police on 19 June - just 90 minutes after the officer had been sworn in for duty.
Mr Rosfeld turned himself in on Wednesday and was booked in Allegheny County jail.
His bail was set at $250,000 (£190,000) and he is due in court on 6 July.
"You do not shoot somebody in the back if they are not a threat to you," District Attorney Stephen Zappala said during a news conference on Wednesday.
Mr Zappala also told reporters that lawyers will be seeking first-degree murder charges.
The death of Antwon Rose is one of many high-profile cases of unarmed black men dying at the hands of white US police officers - cases that have ignited protests and civil unrest across the country.
Most, however, do not result in any charges brought against the officer.
Mr Rosefeld's attorney told CBS News on Friday that the officer "feels bad about what happened" and said it was "his first time ever firing his weapon as a police officer".
During the 19 June incident, officers stopped Rose's car because it matched the description of one sought in connection with a nearby shooting, police said. Rose was a passenger in the vehicle at the time.
When the driver was stopped and ordered out of the car, Rose and a second unidentified passenger "bolted", leading to the response of the East Pittsburgh officer, police said.
As he ran away, Rose was shot several times in the arm, face and abdomen from behind, according to an affidavit.
He later died in hospital from his injuries.
A funeral for Rose was held on Monday.
Officers found two handguns - later determined to be stolen - in the vehicle, according to police.
Mr Zappala later said an empty gun clip was found in Rose's possession.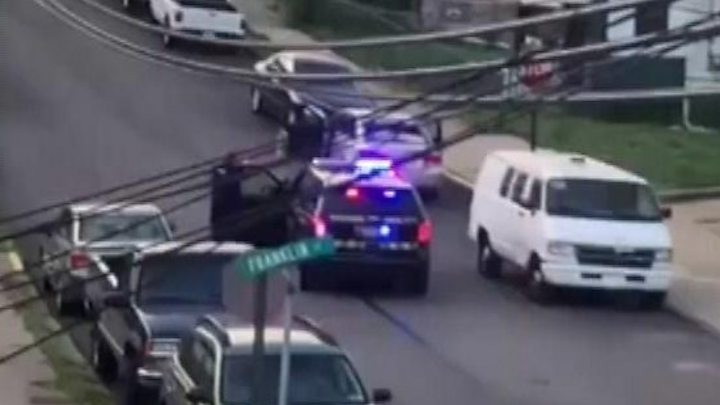 The officers involved in the incident were not wearing body cameras at the time, but a video filmed by a bystander went viral and led to days of protests in Pittsburgh.
According to the criminal complaint, Mr Rosfeld first said he "saw something dark that he perceived as a gun," but witnesses said Rose had nothing in his hands.
Mr Rosfeld later changed his story, according to the detectives' complaint, saying he did not see a gun.
Lee Merritt, a lawyer for Rose's family, said they were "cautiously optmistic" about the charge being filed, but added "criminal charges alone are going to be insufficient".
"We are in it for the long haul, to see this process through to conviction," he said.