Canada tycoon's son Blake Leibel jailed for 'savage' murder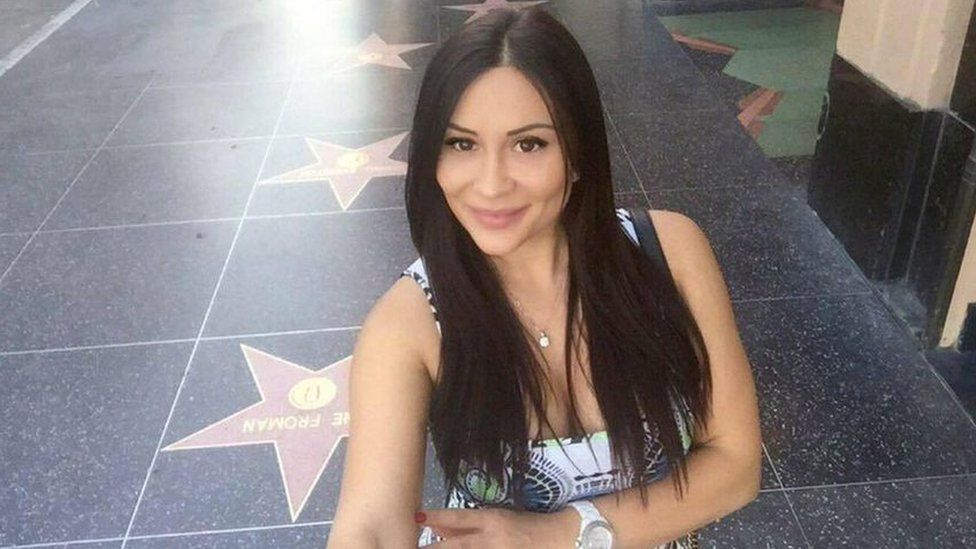 The son of a Canadian property tycoon has been sentenced to life in jail without parole for the murder of his former girlfriend.
Blake Leibel, 37, was convicted last week of torturing and murdering Iana Kasian, mother of his newborn daughter.
A Los Angeles court judge cited the "savagery" of the murder in his sentencing, according to reports.
Ms Kasian was believed to have been alive for some eight hours during the attack.
Warning: this story contains graphic content.
Police found Leibel barricaded inside his blood-spattered West Hollywood apartment with the body of Ms Kasian, 30, in May 2016.
It was determined that she had been scalped and her blood had been drained.
The victim's mother, Olga Kasian, was present throughout the trial. She had contacted police multiple times in 2016 to report her daughter missing.
"There are no words to express the pain and despair in my heart," she told the court in a victim impact statement before the sentencing on Tuesday, according to ABC7 News.
"I never thought that one day my life would be broken."
Leibel grew up in Toronto, the son of wealthy real estate developer and one-time Olympian Lorne Leibel.
The property heir moved to California and was involved in various projects on the fringes of the entertainment industry.
He published a violent graphic novel that included scenes of men being drained of blood and illustrations of a female body on a bloody mattress.
Prosecutors argued during the trial that the novel had served as the "blueprint" for Ms Kasian's killing, the Associated Press has reported.