Michael Rotondo, evicted New York son, moves out after Lego row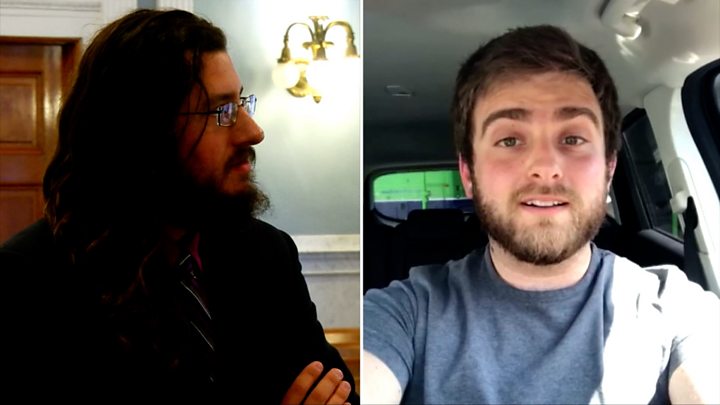 A 30-year-old US man evicted from his parents' home in a court battle has finally moved out - after calling the police on his dad in a row about Lego.
Michael Rotondo waved to journalists as he drove away from the house in Camillus, New York state.
According to local media, he left a couple of hours before a midday deadline set by a judge last week.
His parents won the eviction ruling last week after their son ignored repeated requests to get a job and go.
Mr Rotondo told journalists gathered outside the family home on Friday morning that he had called law enforcement because his father would not let him retrieve his eight-year-old son's Lego from the basement.
Mark Rotondo refused to allow his ousted tenant back inside to search for the toy bricks, insisting instead that he would fetch the items, according to the Post-Standard of Syracuse.
Officers arrived and the Lego bricks were found in the meantime, the newspaper said.
Michael Rotondo has told local media he is battling for custody of his son.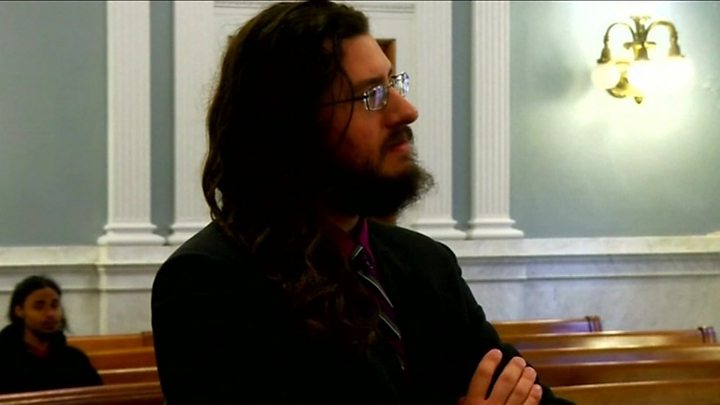 Earlier this week as he packed up his belongings, he told journalists his parents were "harassing" him by engaging in small talk.
Mr Rotondo said he wanted no further contact with his mother and father once he moved out of the property, which is 260 miles (420km) north of New York City.
He drove away in a Volkswagen Passat that required a jump start from a pick-up truck, the Post-Standard reported.
After flying the nest, Mr Rotondo reportedly plans to spend a week at an Airbnb rental in Syracuse - paid for with media appearances stemming from his eviction - before moving in with a distant cousin.
In a court filing last week, Christina and Mark Rotondo had described issuing several orders for their son to move out, starting in February this year.
"There are jobs available even for those with a poor work history like you," they wrote in one note, dated 18 February. "Get one - you have to work!"
You may also like: