Roy Moore sues women who accused him of sexual misconduct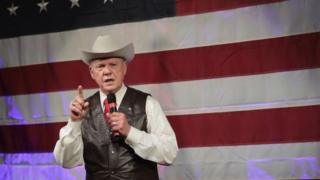 Former US Senate candidate Roy Moore has filed a defamation lawsuit against women who publicly accused him of sexual misconduct last year.
Mr Moore's lawsuit, filed on Monday, alleges the women were part of a "political conspiracy" to undermine his 2017 US Senate campaign in Alabama.
Among the defendants are three women who claim Mr Moore made sexual advances toward them when they were teenagers.
Mr Moore, 71, has repeatedly denied all allegations of improper conduct.
Mr Moore spoke at a press conference on Monday - his first public address since his special election loss in December 2017.
"I never knew them," the former Alabama Supreme Court Justice said regarding his accusers. "There is no truth to [the allegations]."
The defendants in the case include Leigh Corfman, Beverly Young Nelson and Debbie Wesson Gibson, who all accused Mr Moore of pursuing them when they were teenagers.
Melissa Isaak, Mr Moore's attorney, said at Monday's press conference in Gadsden, Alabama that the women who accused him did so with the hopes that he would lose the 12 December election.
"We intend to show the people of Alabama that a political conspiracy came about to ruin his campaign for Senate and to defame him, to defame his character so the people of Alabama would not vote for him in the special Senate election," she said.
Mr Moore's lawsuit, filed jointly with his wife Kayla Moore, includes counts of negligence, wantonness, defamation, negligent infliction for emotional distress, intentional infliction of emotional distress, outrage and civil conspiracy.
The complaint states that the accusations of events that "supposedly" occurred years ago "coincidentally surfaced for the first time within a seven-day period, a mere 32 days before the December 12 general election."
It also claims that Ms Gibson revealed her "true political agenda" through comments on social media where she expressed support for Mr Moore's Democratic opponent, Doug Jones.
Ms Gibson did not immediately respond to a request for comment.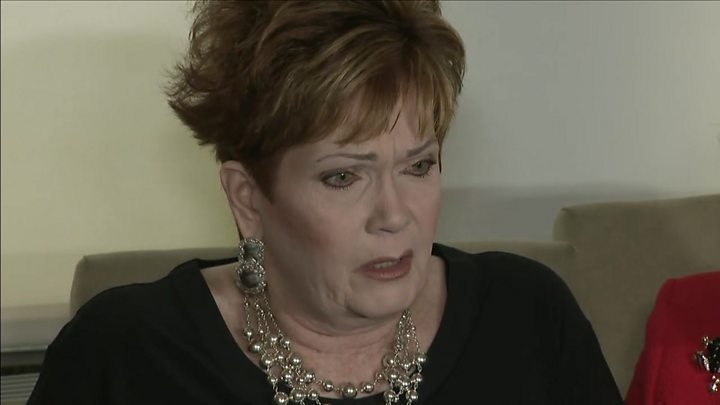 Ms Corfman filed a defamation lawsuit against Mr Moore in January, after he denied her accusations that he undressed and touched her when she was 14 years old and he was 32.
"These latest claims by the Moore camp have no more merit than those he has made before," Neil Roman, Ms Corfman's lawyer, told the Birmingham News in a statement.
"Ms Corfman is no longer a teenager and is not going to let Mr Moore victimise her again."
Tina Johnson, who alleges that Mr Moore groped her in 1991 when she was 28, is also among the defendants.
A spokeswoman for Ms Johnson posted a statement on Facebook calling the lawsuit "frivolous".
"Ms. Johnson stands by and reaffirms the truthfulness of every statement she has made about the sexual assault she suffered from the hands of Mr Moore," the statement said.
The allegations against Mr Moore first arose in November of last year, approximately a month before Alabama's general election.
Mr Moore, the Republican candidate in a historically Republican state, lost to Mr Jones, a Democrat, by thousands of votes.
During the press conference, Mr Moore said he has no plans to run for public office again.
He added that he is "fuelled by the truth".