Restaurant fined for making black customers pay in advance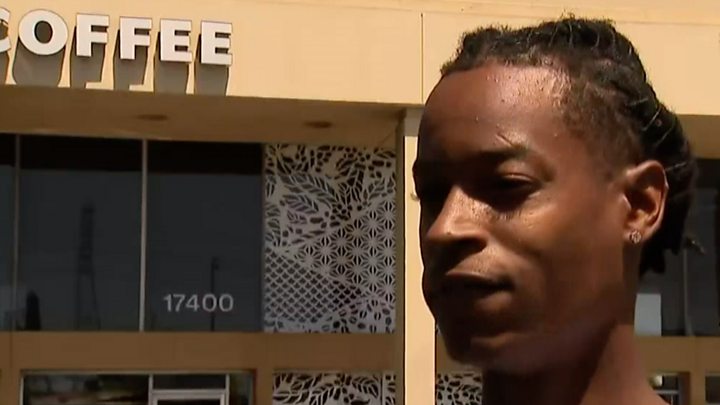 A Canadian human rights tribunal has ruled that a restaurant discriminated against black customers by making them pre-pay for their meal.
Hong Shing Chinese Restaurant, in Toronto's Chinatown, has been fined C$10,000 ($8,000; £5,700).
The money will go to former customer Emile Wickham, who filed the complaint with the Ontario Human Rights Tribunal.
Mr Wickham was celebrating his birthday with three black friends in 2014 when the incident occurred.
He told the tribunal that when he and his friends sat down, they were the only black patrons in the restaurant. Their waiter told them it was "policy" to pay before they were served, he said.
The group paid, but after Mr Wickham said he felt uncomfortable and began to ask other patrons if they had been asked to pay in advance. He told the tribunal they had not.
He complained to the waiter, was offered a refund and left.
Shortly after the incident, Mr Wickham filed the complaint with the human rights tribunal.
In its response to the complaint, the late-night restaurant said it had implemented a new policy to ask patrons who were not regulars to pre-pay to avoid people "dining and dashing".
But adjudicator Esi Codjoe found that there was no evidence that the other patrons were regulars or that this was indeed an official policy.
In her ruling, Ms Codjoe wrote that Mr Wickham was treated as a "thief in waiting" because of his race.
"His mere presence as a Black man in a restaurant was presumed to be sufficient evidence of his presumed propensity to engage in criminal behaviour," she wrote.
Her ruling comes at a time when the treatment of black patrons by the service industry has made international headlines.
A protest was held on Monday at the headquarters of Waffle House in Atlanta, Georgia, where police arrested a black woman who refused to pay for plastic cutlery. Video of her violent arrest went viral.
Earlier this month, mass protests were held across the country after police arrested two black men inside a Starbucks for trespassing while waiting for a friend at the Philadelphia cafe.