Stephon Clark: Video shows police waited in medical response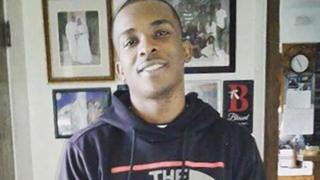 Police waited nearly five minutes to give medical aid to Stephon Clark, a black man who was shot dead by officers in California, new footage shows.
Fifteen hours of video was released by police showing Sacramento city officers debating whether to approach Clark's body in case he was "pretending".
Last month's killing of the unarmed man, who died in his grandmother's backyard, sparked a national outcry.
Clark, 22, was holding his phone when he was shot eight times by police.
Police say their officers opened fire on 18 March because they thought that Clark had pointed a gun at them.
An independent post-mortem examination concluded that he was shot eight times, and six of those bullets struck him in the back.
The release of 54 new video and audio clips on Monday shows the massive police response to the shooting.
It includes police dashboard and body camera footage from the scene, audio of two 911 calls and footage from a Sacramento County Sheriff's Department helicopter.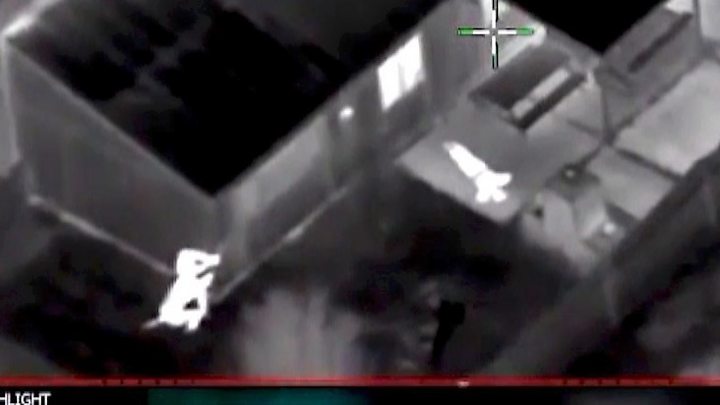 After firing 20 shots at Clark - who was suspected of breaking car windows and thought to be armed - police waited to determine if he was playing dead.
"He have a gun?" one male officer is heard saying on the released recordings.
"I don't see it," another said. "He hasn't moved at all."
A moment later they shouted out to Clark: "Hey! Can you hear us?"
"Police department, can you hear us?" another male officer said.
"We need to know if you're OK," a female officer said, according to the bodycam footage.
"We need to get you medics but we can't go over to get you help unless we know you're, you don't have your weapon."
A female officer then told a colleague to bring a non-lethal weapon, "in case he's pretending".
They are later seen performing chest compressions on Clark, who appeared to be in handcuffs.
Police spokesman Sgt Vance Chandler said the department would investigate whether officers responded quickly enough in medical aid.
One of the 911 calls appeared to come from Clark's grandfather.
The male caller told the police dispatcher that someone was in his backyard "beating on my window and I don't know what's going on".
He said he was unable to get out of bed for a closer view. A woman in the background was heard saying "he has no legs".
Clark's grandfather, Tommy Thompson, lost his legs due to diabetes, a family relative told the Associated Press.
Family say it was typical for relatives to knock on the back window so Mr Thompson could use a remote to open the garage door to let them in.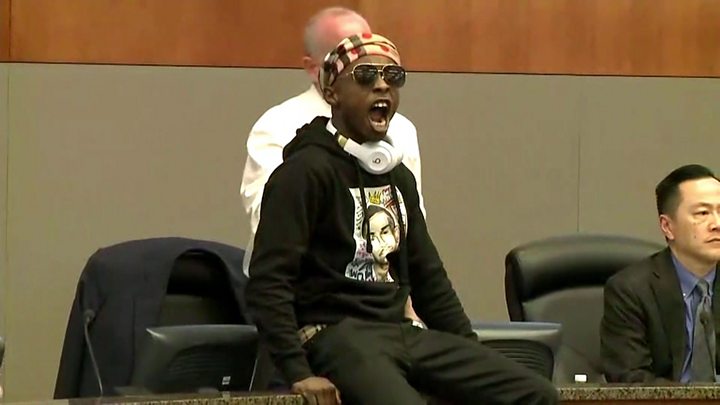 Three new body camera videos show responding officers asking others if they have muted their microphones, a move which sparked renewed criticism of the department.
The two officers who shot Clark muted their microphones moments after, earlier video showed.
"All of the muting related to this incident, that will be part of our investigation, looking at why the body-worn cameras were muted and if it was appropriate," Sgt Chandler told the Sacramento Bee newspaper.
The department now bans officers from muting their cameras in most situations.
More on Stephon Clark
US shooting protesters storm city meeting