Canadian man pleads guilty to US terrorism charges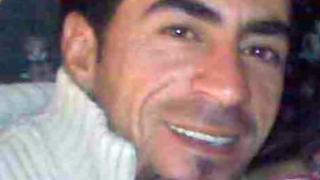 A Canadian man has admitted aiding jihadists held responsible for a 2009 suicide attack in Iraq that killed five US soldiers.
Faruq Khalil Muhammad 'Isa pleaded guilty in New York City to providing money to Tunisian suicide bombers.
The charges carried a maximum life sentence, but he will face 26 years in prison then deportation, AP reports.
The 50-year-old moved to Toronto in 1993 as a Kurdish refugee before becoming a Canadian citizen.
Muhammad 'Isa was arrested in 2011 following an investigation by Canadian, US and Tunisian authorities.
He lost his fight against extradition in 2015 when Canada's Supreme Court refused to hear his case, and was sent to the US.
Two Iraqi policemen also died in the explosion in Mosul in April 2009 that killed the American troops.
Muhammad 'Isa admitted to emailing two of the attackers, and wiring a middleman $700 (£504) to help get them into Iraq.
US officials also said he sought to become a suicide bomber himself, telling his mother in 2009 that his greatest wish was to die a martyr.