Top US health official quits after 'tobacco shares' revealed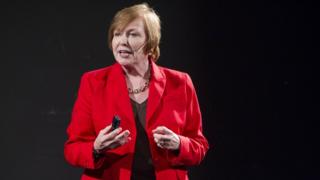 US President Donald Trump's top public health official has quit after a report she bought shares in tobacco, drug and food companies after taking the job.
Dr Brenda Fitzgerald stepped down as director of the Centers for Disease Control and Prevention (CDC) on Wednesday morning.
The department of health cited Dr Fitzgerald's "complex financial arrangements" in a statement.
One of the CDC's key responsibilities is reducing smoking.
Politico, which broke the story, reported that, after taking over the CDC last July, Dr Fitzgerald bought holdings in Japan Tobacco, pharmaceutical giants Merck and Bayer and health insurance company, Humana.
Richard Painter, who served as George W Bush's chief ethics lawyer, told Politico: "You don't buy tobacco stocks when you are the head of the CDC.
"It's ridiculous. It gives a terrible appearance. It stinks to high heaven."
She is not the first person in the US health department to quit under a cloud.
Health Secretary Tom Price resigned last September when his spending of large amounts of taxpayers' money for government travel came to light.