Joshua Boyle: Former Taliban hostage faces new charges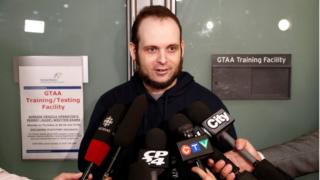 A Canadian man held hostage by the Taliban is facing more assault charges and has been ordered to undergo an in-patient psychiatric assessment.
An initial evaluation found Joshua Boyle fit to stand trial, but his lawyer asked for a fuller assessment.
Prosecutors levied four extra charges on Friday including charges of assault with a weapon and criminal harassment; he faces 19 charges in total.
He will stay at a mental health centre in Brockville, Ontario, for 60 days.
His next court date is scheduled for 26 March.
The charges include nine assault counts, two sexual assault charges, three unlawful confinement charges, one count of misleading police, uttering death threats, causing someone to take a noxious substance, criminal harassment and assault with a weapon against two victims whose names are under publication ban.
Mr Boyle and his American wife, Caitlan Coleman, were kidnapped in Afghanistan in 2012 when she was pregnant and had three children while in captivity.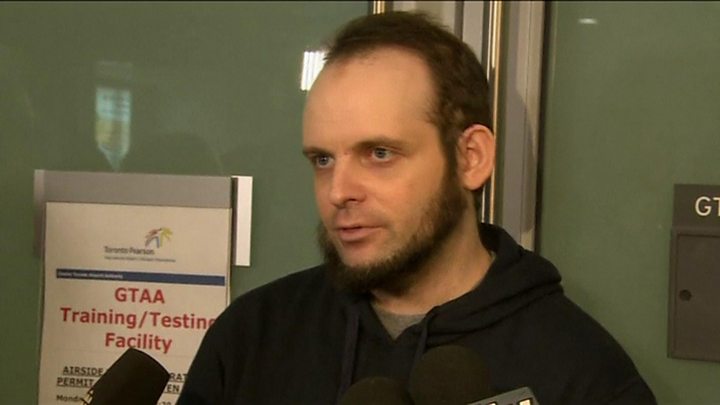 After their release, Mr Boyle told the media that their captors had killed a fourth child and said they had raped his wife.
The couple have been living in Canada since their rescue.