Larry Nassar case: Who is Judge Rosemarie Aquilina?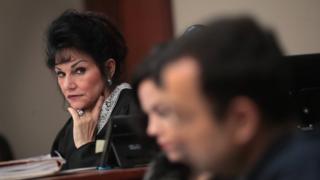 The judge who has sentenced disgraced USA gymnastics team doctor Larry Nassar has given a voice to over 150 women who chose to confront their abuser face-to-face.
"I just signed your death warrant," Judge Rosemarie Aquilina said as she told him he would serve up to 175 years.
She listened patiently as survivors shared their stories of abuse during the multi-day-long sentencing.
At times acting as more of a therapist than a judge, the 59-year-old did not hide her empathy for the women.
"Leave your pain here," she said.
She said she had received media requests from around the world but insisted the story was not about her.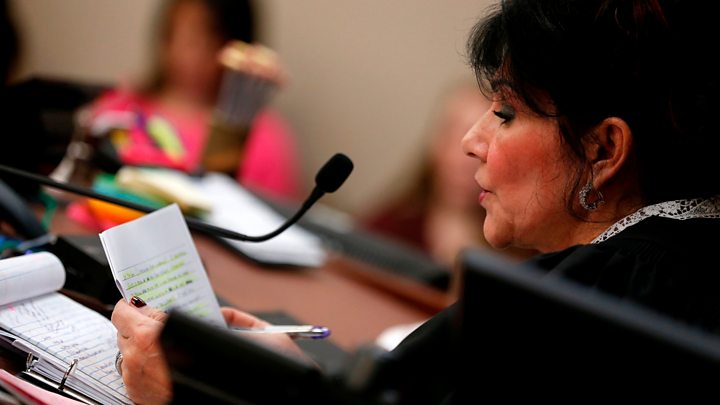 The judge had little tolerance for Nassar, which she did not hide.
When Nassar sent her a letter complaining, asking to be removed from the courtroom because the trial was causing him emotional distress, she responded harshly.
"Spending four or five days listening to them is significantly minor," Ms Aquilina said, "considering the hours of pleasure you had at their expense and ruining their lives."
'You are survivors'
What is most unique about the trial is that Ms Aquilina designated the time to listen to not only a few but hundreds of victims' stories.
"You are no longer victims, you are survivors," Ms Aquilina told the women in court, reminding them that "the whole world" is listening.
The sentencing has been broadcast live and made international headlines as gold-medal winning US Olympians stood up and publicly shared their memories of abuse.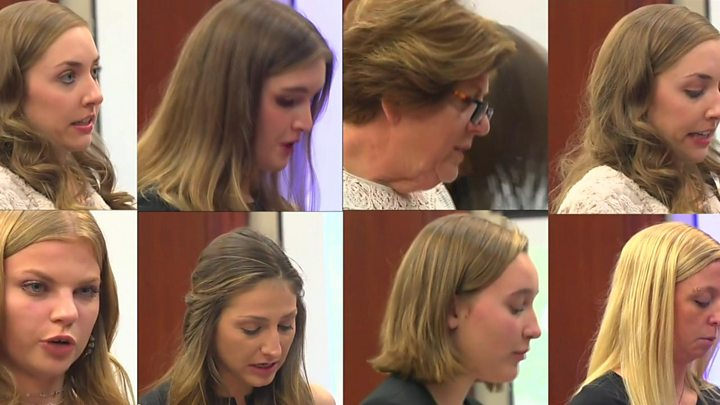 For many women, these stories have led to years of anxiety, depression and self-harm.
Ms Aquilina, though admitting she is not a therapist, offered advice and empathetic words to the women as they confronted Nassar directly, who has sat to her left in the courtroom with his head bowed for the majority of the sentencing.
"You are so strong and brave," Ms Aquilina told the women.
Many of the victims and their parents have thanked the judge for providing this platform and space to confront their abuser.
'Barracuda Aquilina'
The daughter of a Maltese father and German mother, she came to the United States with her parents as a toddler.
After having two children during law school and working for 10 years, Ms Aquilina joined the military.
She became the first female Judge Advocate General (JAG) in the Michigan Army National Guard where she earned the nickname "Barracuda Aquilina".
The Ingham County Circuit judge, according to a 2014 profile, describes herself as a "fighter" who doesn't take no for answer: "I stand up for people and say, 'we're going to do what's right'."
When she sentenced a serial rapist to life in prison he swore he would "send someone to get her".
Crime novelist
A professor of law, Ms Aquilina was elected as a Circuit Court Judge in 2008 November.
Admittedly a person who does not shy away from controversy, she sent a copy of her ruling to former President Barack Obama when she determined that Detroit's bankruptcy filing violated the state constitution.
In her spare time, Ms Aquilina is a writer.
She wrote a crime novel called Triple Cross Killer and her next book will be out soon.
According to her online biography, she used to host a radio talk show called Ask the Family Lawyer.
The sentencing has lasted longer than she initially expected as more women have come forward to confront Nassar to deliver their victim impact statements.