Supreme Court cites juror's racist comment in death penalty reprieve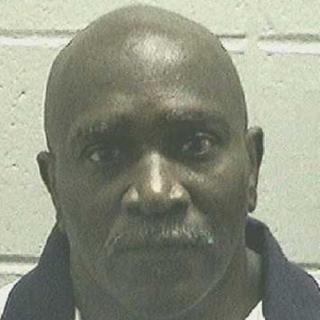 The US Supreme Court has ruled a death row inmate may have had his trial tainted by a juror who questioned whether African Americans have souls.
In a 6-3 ruling on Monday, the highest US court decided that Keith Tharpe, who is black, deserves another chance to appeal his 1990 murder conviction.
The juror used a racial epithet to describe Tharpe in a sworn affidavit.
Tharpe was convicted of murdering his sister-in-law after his wife left him.
His execution by lethal injection was halted in September on the day it was to be carried out.
He had already eaten what he thought would be his last meal before the execution was stopped.
The Supreme Court cited a sworn statement by Barney Gattie, a white juror who was interviewed by Tharpe's lawyers seven years after the conviction.
The jury member said under oath: "After studying the Bible, I have wondered if black people even have souls."
He also said the victim had come from a family of "nice black folks", while using a racial slur to describe Tharpe.
"Gattie's remarkable affidavit - which he never retracted - presents a strong factual basis for the argument that Tharpe's race affected Gattie's vote for a death verdict," the Supreme Court ruled.
The ruling also orders Georgia's US Court of Appeals for the 11th Circuit to hear an appeal from Tharpe, and to take the juror's admission of racism into account in their ruling.
The Supreme Court's only black judge, Clarence Thomas, disagreed with Monday's ruling, arguing in a 13-page dissent that by delaying the execution judges were engaging in "ceremonial handwringing".
He called Tharpe's appeal - nearly 30 years after the crime - "a useless do-over".
"The court must be disturbed by the racist rhetoric in that affidavit, and must want to do something about it," Justice Thomas wrote.
"But the court's decision is no profile in moral courage," he added.