US climber kills himself after avalanche kills girlfriend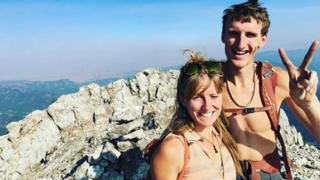 A renowned US mountain climber has killed himself one day after his girlfriend was fatally buried by an avalanche in the US state of Montana.
Inge Perkins, 23, and Hayden Kennedy, 27 - both sponsored outdoor athletes - had been backcountry skiing when a slab of hard snow slid down on top of them.
Ms Perkins was fully buried and killed by the slide. Mr Kennedy was lightly injured but able to call for help.
The death of the young couple has shocked the mountaineering community.
Mr Kennedy's death was confirmed by his father, Michael Kennedy, who spent 20 years editing the Colorado-based magazine Climbing.
"Hayden survived the avalanche but not the unbearable loss of his partner in life," Mr Kennedy wrote on Facebook.
"He chose to end his life. Myself and his mother Julie sorrowfully respect his decision."
Ms Perkins was killed after being caught and fully buried in a slide in the Madison mountain range beneath a peak called Mt Imp on Saturday 7 October.
The Gallatin National Forest Avalanche Center reported that the slide occurred at around 10,000ft (3,048m) above sea level as the two were skiing uphill using climbing skins on the bottoms of their skis.
Mr Kennedy managed to dig himself out after being partially buried, but was unable to find Ms Perkins, who rescuers later discovered buried beneath 3ft (92cm) of snow.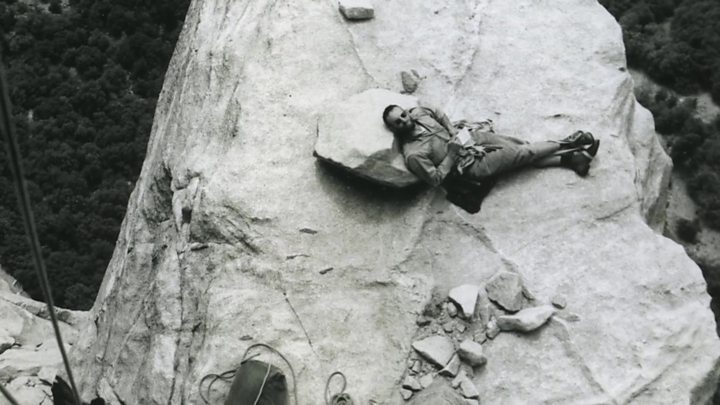 The alpinist couple had recently moved to Bozeman, Montana, near to where the accident occurred, so Ms Perkins could complete her studies of mathematics and education at the Montana State University.
A Bozeman native, Ms Perkins had won multiple skiing and rock climbing competitions.
"I grew up bushwhacking around the Montana and Norwegian mountains with my parents, constantly whimpering from fear and discomfort, but always wanting to go out again," she wrote on her sponsored athlete profile.
Mr Kennedy, the son of well-known rock climbers, was studying to be an emergency medical technician, and had skipped university to pursue climbing.
He had recently climbed a new route on K7 in Pakistan, attracting the attention of the international alpinist community.
In September - only a week before his death - he wrote for the blog Evening Sends about the loss of friends in the wilderness.
"It's not just the memorable summits and crux moves that are fleeting," he wrote, describing a climb in Mexico with three friends who have all since died in the mountains.
"Friends and climbing partners are fleeting, too."
"This is the painful reality of our sport, and I'm unsure what to make of it."