Las Vegas attack: What took police so long?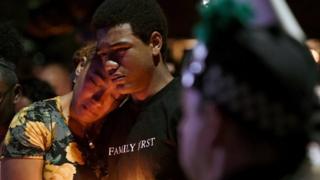 A week after a gunman fatally shot 58 people at a Las Vegas music festival, police are still unsure of why he opened fire - and why he stopped.
Police have changed a key event in the timeline of how the massacre unfolded: Stephen Paddock shot a hotel security guard six minutes before he turned the gun on the Route 91 music festival and later, himself.
Officials had previously suggested the guard, Jesus Campos, distracted Paddock and stopped him from unloading bullets into the crowd below from the 32nd floor of the Mandalay Bay hotel.
But the new timeline raises questions about police response and what prompted the suspect to stop shooting 10 minutes later.
What took police so long?
Clark County Sheriff Joe Lombardo revised the timeline on Monday, telling reporters that Paddock shot Mr Campos before he opened fire.
Mr Campos was investigating an alarm involving another door on the floor when Paddock shot him through the door of his suite, which he outfitted with surveillance cameras to see anyone approaching.
The guard immediately "notified security of his situation", Mr Lombardo said, adding that he also prevented a maintenance worker from being shot.
But the latest timeline underscores the question of why Paddock stopped shooting and what caused him to turn the gun on himself if it was not an intervention by Mr Campos.
The sheriff also acknowledged that police "weren't aware of [Mr Campos] being shot until they met him in the hallway after exiting the elevator", raising more questions about why the authorities were not alerted to the hotel shooting sooner.
Sheriff Lombardo said the revisions were "minute changes" typical of a complex investigation.
Paddock had shot and killed himself by the time police had entered his suite, which was more than an hour after the shooting ended.
The gunman also fired 200 rounds of bullets into the hallway, police said. It was unclear if anyone alerted the hotel to sound of gunfire.
Police also said Paddock was believed to have checked into the hotel on 25 September and not on 28 September, as they initially said.
---
How the massacre unfolded
Paddock shoots Jesus Campos while he is investigating an alarm at 21:59 (04:59 GMT)
Begins firing at crowd at about 22:05 (05:05 GMT)
Stops shooting at about 22:15 (05:15 GMT)
First police officers arrive at 22:17 (05:17 GMT)
Encounter Mr Campos at 22:18 (05:18 GMT)
Police enter Paddock's room at about 23:20 (06:20 GMT)
---
Why did he do it?
Police have chased "more than 1,000 leads" in their quest to establish a motive for the shooting but are still struggling to establish the reason for the 64-year-old's shooting rampage.
Sheriff Lombardo said on Monday he was "frustrated" that the gunman's motive has eluded them.
"This individual purposely hid his actions leading up to this event," he said, "and it is difficult for us to find the answers to those actions."
The attack is considered the deadliest mass shooting in recent US history.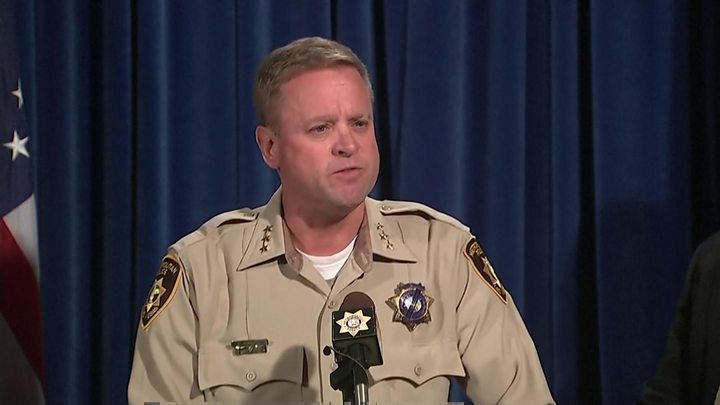 Las Vegas Metropolitan Police Department Sheriff Joseph Lombardo said police are examining a computer and multiple electronic devices found in Paddock's Mandalay Bay suite as well as evidence taken from his homes in Mesquite and Reno, Nevada.
Investigators also found a note containing numbers inside the hotel suite, but police say it was not a suicide note or manifesto.
He is not believed to have held any extremist views and did not call police to explain his actions like Omar Mateen, the Orlando nightclub gunman who fatally shot 49 people last year.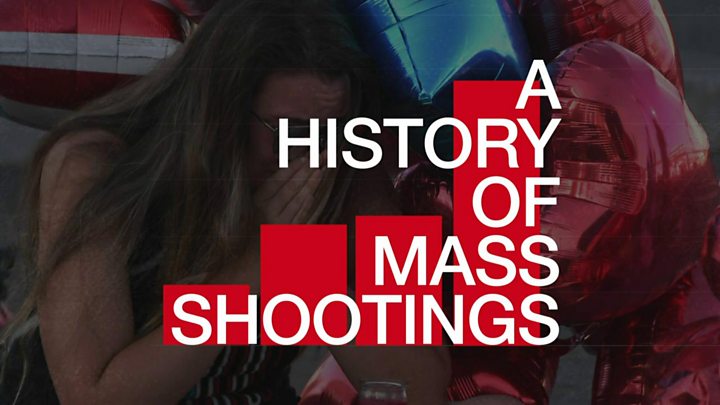 Authorities have revealed few details about what has been discovered and whether any of it contains clues as to he carried out such an attack.
Andrew McCabe, the deputy director of the FBI, conceded on Wednesday the case was "somewhat different than many of the ones we've dealt with in the past".
Was he planning other attacks?
Paddock amassed a cache of weapons over the last 13 months, purchasing a haul of 33 guns, some of which had been modified with bump-stocks, or devices that enable guns to operate like fully automatic weapons.
He smuggled into the hotel 24 weapons and thousands of rounds of ammunition, concealed in 10 suitcases, for the "meticulously planned" attack, police say.
But Paddock may have been scouting other locations, including the Life is Beautiful music festival, which was held in Las Vegas the weekend before Sunday's attack.
The gunman booked a luxury unit in the Ogden, a high-rise building that towered over the open-air concert, which featured acts including Muse, Lorde and Chance the Rapper.
US media reports now say the suspect may have considered other festivals, including Chicago's Lollapalooza, a massive August festival attended by hundreds of thousands of people.
He also researched hotels near Boston's Fenway Park and the Boston Center for the Arts, the city's police commissioner William Evans said on Friday.
There is no indication that he travelled to either city, police say.
Was he planning to escape?
In a press conference on Wednesday, Sheriff Joseph Lombardo said he saw evidence that Paddock had planned to escape after the attack, but declined to elaborate. Paddock instead turned the gun on himself as police stormed his suite.
Adam Lankford, a University of Alabama criminologist and researcher who tracks global mass shootings, told the BBC he believes any evidence of an escape plan was probably a fantasy.
He pointed to Eric Harris and Dylan Klebold, two teenage gunmen who killed 12 students and a teacher at a Colorado high school before killing themselves in 1999, who fantasised about a second attack.
Harris detailed his plot in a journal and suggested the two would hijack a plane and crash it into New York City if they survived the school shooting - an escape fantasy, Mr Lankford said.
Mr Lankford also noted the bunker that Paddock created in the hotel room, which he outfitted with surveillance cameras to see anyone approaching.
"You set up the cameras so you aren't caught alive," Mr Lankford said.
Paddock also had in his car more than 50lbs of exploding materials, 1,600 rounds of ammunition and fertiliser, which can be used to make explosives, which could signal a plan to flee.
But he also purchased a plane ticket for his girlfriend to travel to her native Philippines and wired her $100,000 (£75,400) before the shooting rampage, which some experts say could suggest he was trying to ensure she was taken care of after his death.
Was someone else involved?
Police have questioned Paddock's girlfriend, Marilou Danley, who has co-operated with police since she returned home from the Philippines earlier this week.
Ms Danley, 62, said she had no idea about what Paddock had been plotting, adding that she thought the money was a sign he was planning to end the relationship.
Eric Paddock, the suspect's brother, told reporters that his brother did not have any ties to political or religious groups.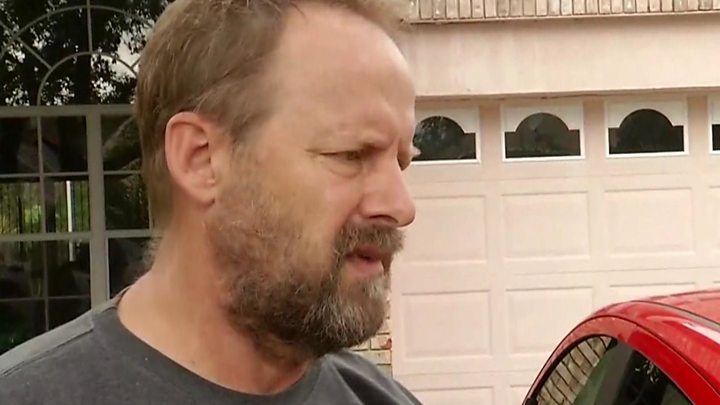 Sheriff Lombardo has previously suggested that investigators were open to the possibility that someone else was involved.
When asked if he had an accomplice, Mr Lombardo said he had the "assumption that he had to have some help at some point".
Sheriff Lombardo said investigators had noted 200 "instances" of Paddock moving around Las Vegas before the attack.
Paddock was always alone, the sheriff said.