Las Vegas shooting: Gun shares rise in wake of attack
By Paul Blake
BBC News, Washington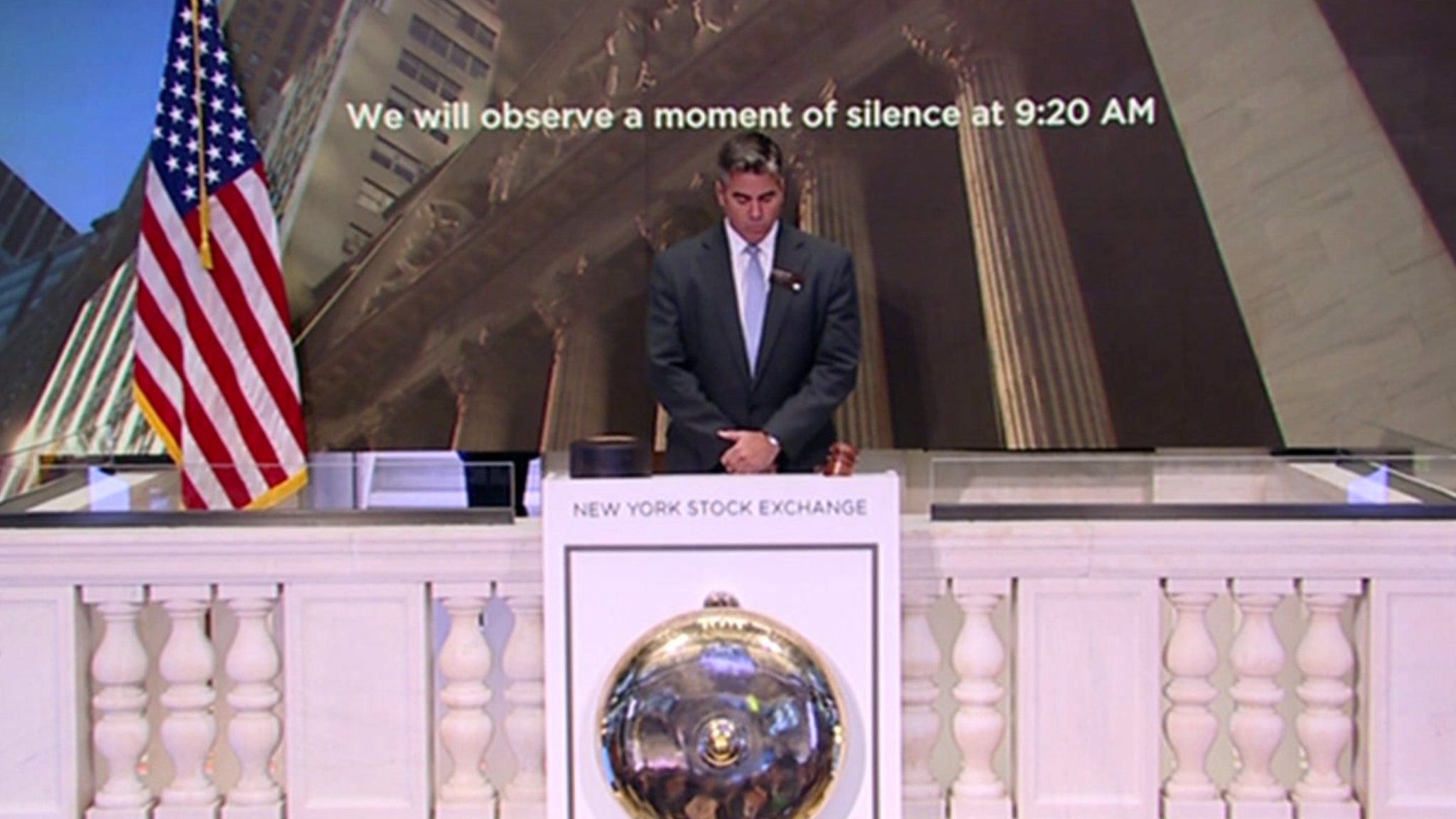 Shares in gun manufacturers rose on Monday, just hours after a gunman killed at least 50 people in Las Vegas.
It is thought investors anticipated a rush to buy weapons as people fear a tightening of gun control laws.
American Outdoor Brands Corp, which owns gun maker Smith and Wesson, saw its stock price rise more than 3%.
Another gun manufacturer, Sturm Ruger & Co, was also up around 3%. Meanwhile, ammunition manufacturer, Vista Outdoors Inc. rose more than 2%.
Prices in all three companies were bouncing around in early trading, but were in positive territory.
The rises stood in contrast to trading on Friday when shares in all three companies closed down.
Mark Zandi, chief economist at Moody's Analytics told the BBC that the conventional wisdom is that shares in "gun manufacturers rise after shootings like the one in Las Vegas as investors believe there will be a rush to purchase guns before new gun control regulations are put into place".
The price spikes on Monday follow a trend seen after other tragedies that prompted speculation that new weapons regulations could be introduced in the US.
Paul Christopher, head global market strategist at the Wells Fargo Investment Institute, says there were surges in gun sales after the 9/11 attacks, after the 2008 and 2012 presidential elections, and after the terrorist attack in San Bernardino CA terrorist attack of Dec. 2015.
Christopher said that a surge in January 2013 "was particularly large" and was probably the result of the calls for regulation that followed the atrocity.
The rise in gun shares after the Las Vegas attack is particularly interesting because President Donald Trump made upholding the right to bear arms a central plank of his campaign.
The spike was in contrast to how shares of MGM Resorts International were being treated by markets.
MGM, which owns the Mandalay Bay property where the gunman is said to have fired from, was down about 3% on Monday morning.