Fatberg causes massive Baltimore sewer overflows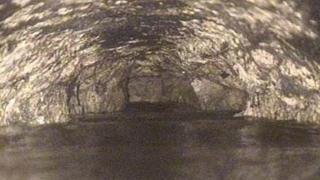 A massive lump of congealed fat, wet wipes, and other waste that doesn't break down - known as a "fatberg" - is blocking a stretch of Baltimore sewer.
The fatberg caused two severe sewage overflows in two weeks, including one which discharged nearly 1.2m gallons of waste into a Maryland stream.
The Baltimore Department of Public Works discovered the berg earlier this month, on a mission to fix the problem.
A fatberg thought to weigh 140 tonnes was found recently under London.
The bergs are made up of fat, nappies, condoms, tampons, wet wipes, and other household waste, and can take days of painstaking manual work to break down.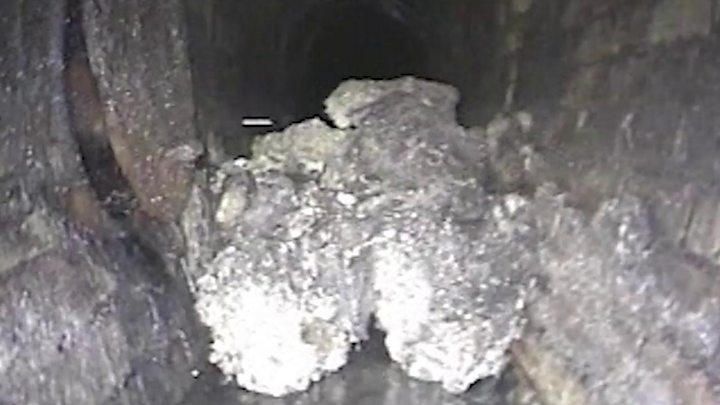 The so-called Whitechapel fatberg - which blocked about one sixth of a mile (268m) of east London sewer and weighed the same as 11 double-decker buses - was the biggest in the city's history.
An eight-member team was dispatched to work seven days a week for three weeks to break up the berg, using high-powered jet hoses and axe-like tools.
Similar fatbergs have affected other major cities, including New York.
The midtown sewer pipe blocked by the Baltimore berg, near the city's Penn Station, is 24in wide and 100 years old, the Department of Public Works said. The pipe was 85% blocked, leading to overflows.
The Department of Public Works asked residents not to dispose of fat, grease, and sanitary wipes down the sink or toilet.
The only flushable items are "poo, pee, and toilet paper", the department said.