Uber threatens to quit Quebec over 'severe' new regulations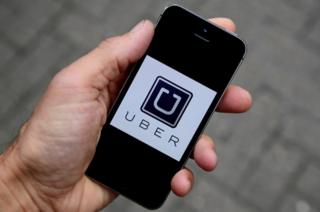 Uber is threatening to leave the Canadian province of Quebec because of "severe" new rules aimed at regulating the company like taxis.
The ride-sharing company threatened on Tuesday to leave by mid-October if the government implements new regulations.
The new rules would require Uber drivers to get police background checks and 35 hours of training, up from 20.
The regulations come a year after the provincial government agreed to let Uber operate on a trial basis.
"We are going to have to cease our operations in Quebec on October 14," said Jean-Nicolas Guillemette, director general of Uber Quebec.
The company said it could change its mind if the government reconsidered the regulations.
"We're asking the government to renew the pilot project and let's sit down and find a solution to this," he said.
The company has 50 office staff and about 10,000 drivers across Quebec, which includes Canada's second largest city, Montreal.
The new rules, announced on Friday, require drivers to have the same amount of training as taxi drivers - 35 hours up from 20 - before they can pick up passengers.
They also require drivers to get a police background check, as opposed to going through a private company.
When Uber first starting talking to Quebec's government about operating in the province, in May 2016, the province made it clear Uber would have no advantage over the taxi industry, which is strictly regulated.
Mr Guillemette accused the transport minister Jacques Daoust then of "living in the past".
On Friday, London, announced it would not renew Uber's licence to operate, citing concerns for public safety and security.
London Mayor Sadiq Khan has since decided to sit down with the company and received an apologetic letter.