Hurricane Irma: Massive storm bears down on Florida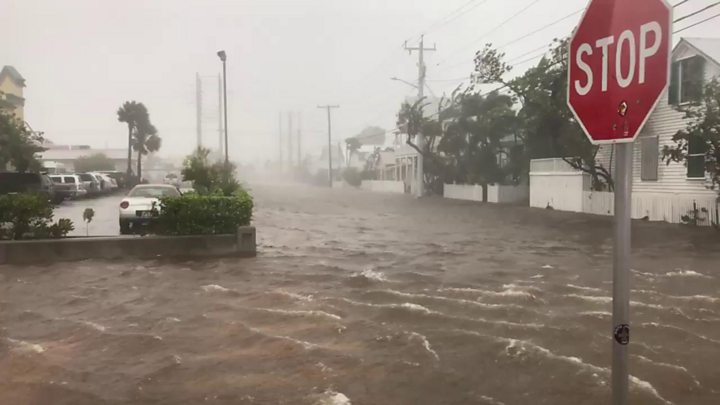 Parts of the city of Miami are under water as Hurricane Irma heads for mainland Florida, triggering storm surges across the south of the state.
Irma was downgraded to a category three storm at 1900 GMT, but made landfall on Marco Island off Florida's west coast with winds of up to 120mph (192km/h).
About 2ft (60cm) of water has been seen in Miami's financial district, where one major street resembled a river. Earlier Irma struck the Florida Keys.
More than 1m homes are without power.
Some 6.3 million people in Florida were told to evacuate, with warnings of a "life-threatening" storm surge.
Irma has already devastated parts of the Caribbean with at least 27 deaths.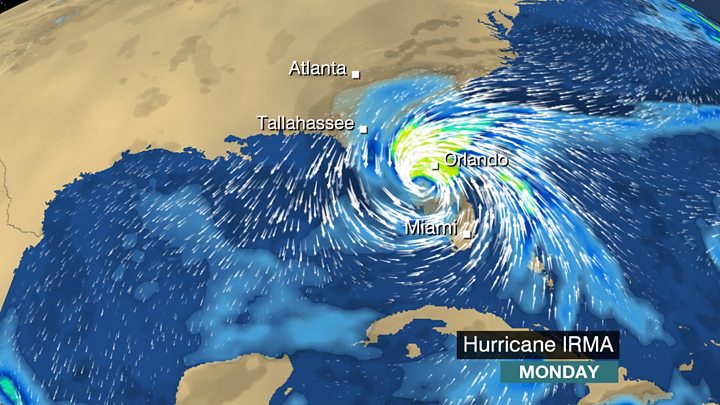 President Donald Trump described the hurricane as a "big monster". He praised the federal agencies involved with the storm and said he would go to Florida "very soon".
What is happening in Florida?
Extreme winds and storm surges continued in the Lower Florida Keys area, which includes Key West.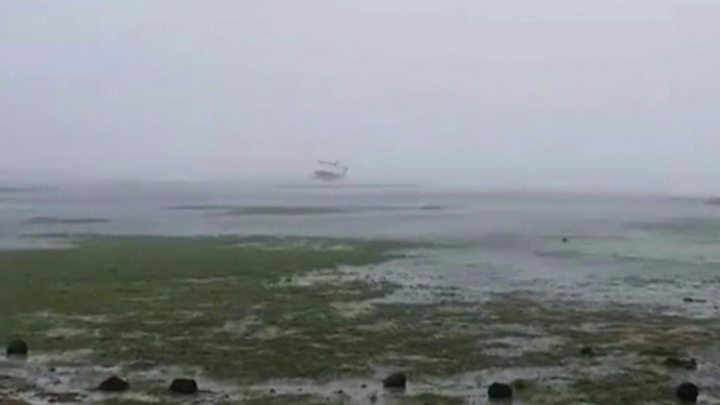 All residents had been ordered to leave.
One official had warned staying on the islands would be "almost like suicide".
Media reports say a man was killed on Saturday in the Keys when his truck crashed into a tree as the storm gathered pace.
As the eye of the storm is moving north to mainland Florida, more than 1.4 million homes in the state are reported to be without power and more than 100,000 people have taken refuge in shelters.
The National Hurricane Center tweeted that people in the area of Naples and Marco Island, in south-west Florida, should move away from the water as storm surges of up to 15ft (4.6m) were possible.
Cities such as Tampa and St Petersburg seem set to bear the brunt. The Tampa Bay area, with a population of about three million, has not been hit by a major hurricane since 1921.
"We are about to get punched in the face by this storm," Tampa Mayor Bob Buckhorn said.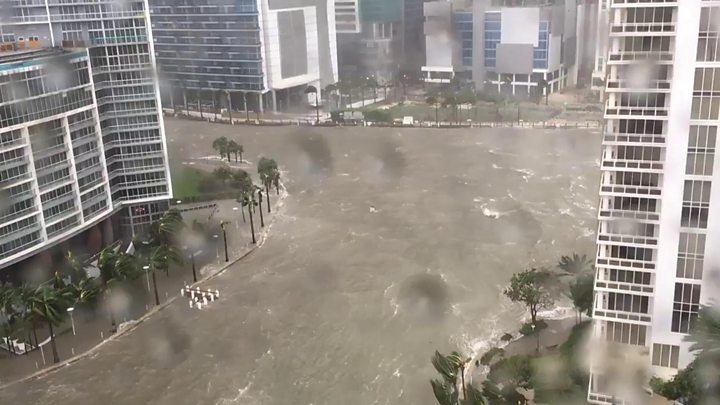 In Miami, Police Major Richard Rand told the BBC there was flooding, including 2-3ft inland, and many power lines were down.
One of the flooded areas was Miami's financial district, Brickell, where Southeast 12th Street resembled a river.
Two cranes have collapsed in high winds in the city.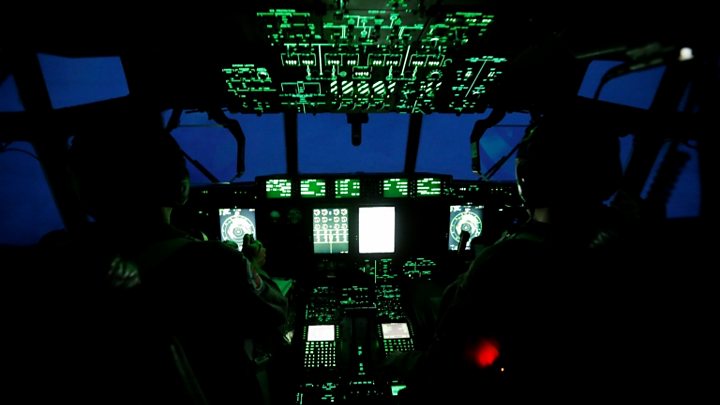 Which other areas have already been hit?
Irma is the most powerful Atlantic storm in a decade, and has already caused widespread destruction on several Caribbean islands:
What about Hurricanes Jose and Katia?
Another storm, Jose, further out in the Atlantic behind Irma, is a category four hurricane, with winds of up to 130mph.
It initially followed a similar path to Irma and had threatened several islands already hit by its predecessor, but it has now tracked harmlessly to the north.
Barbuda, whose residents had already left the island as Jose approached, was spared, as were St Martin and St Barthelemy.
Hurricane Katia, in the Gulf of Mexico, a category one storm with winds of up to 75mph, made landfall on the Mexican Gulf coast in the state of Veracruz late on Friday before weakening to a tropical depression.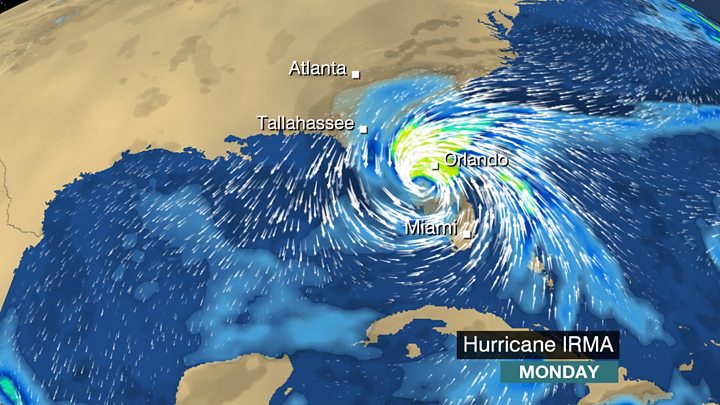 ---
Are you in the region? Are you a holidaymaker unable to get a flight home or a resident who has been preparing for Hurricane Irma? If it is safe for you to do so, share your experiences by emailing haveyoursay@bbc.co.uk.
Please include a contact number if you are willing to speak to a BBC journalist. You can also contact us in the following ways: