Staying behind on Florida islands is 'almost like suicide'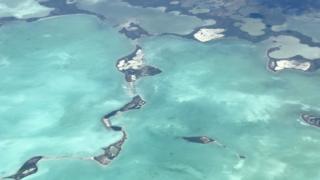 Concern is growing for residents in the most vulnerable areas of Florida who have not yet evacuated, as Hurricane Irma edges closer to making landfall.
Despite authorities begging residents of the Florida Keys to evacuate since Thursday, some have opted to remain.
The low-lying coral cay islands are scattered off Florida's southern coast, with a population of 70,000.
One official warned staying on the islands among storm surge warnings was "almost like suicide".
The tropical archipelago extends for more than 100 miles off the US mainland, north of Cuba.
The islands, which are mostly part of Monroe County, are linked to the Florida peninsula by a scenic highway that runs across into Miami.
In 2005 the islands avoided a direct hit from Hurricane Wilma, but the category three storm caused major ocean storm surges that left low-lying areas inundated with flood water.
Much of the Keys have an elevation of just a few feet above sea level.
Key West, the largest island with a population of about 27,000, is extremely vulnerable to the large storm surges forecast by Hurricane Irma (though it has one of the highest points in the Keys at 18ft (5.5m) above sea level).
The area is frequently ordered to evacuate in Florida's tropical storm seasons.
But some Florida Keys locals, known as "conches", have developed a tough attitude to riding storms out.
News on Friday that the county's first responders and emergency staff could be evacuated to the mainland prompted some to change their mind.
Elizabeth Prieto told CBS news that she was evacuating the Keys for the first time in 51 years.
"I've been through George, I've been through Andrew, and I've been through Wilma. But I'm not staying for Irma. No, not happening," Ms Prieto said.
Even patients at local hospitals and 460 prisoners from a detention centre have been relocated.
Those opting to stay despite the mandatory evacuation order included the curator and 10 members of staff at Ernest Hemingway's famous home in Key West.
The museum is now famous for homing 54 cats, which the curator said would be too difficult to evacuate safely on the gridlocked roads.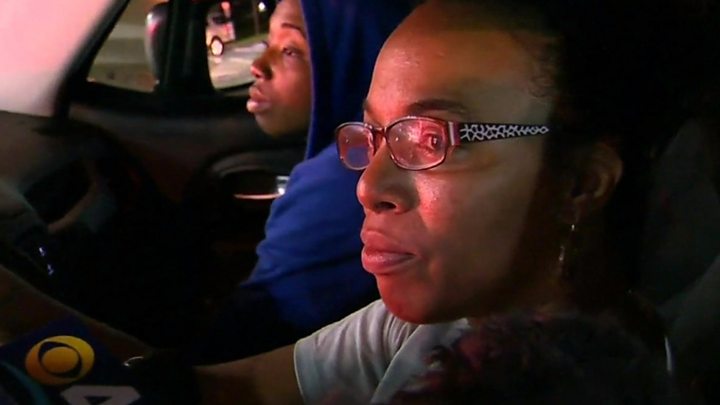 With some still opting to remain despite the warnings, Monroe County was forced to announce the opening of four shelters of last resort in the area.
But officials stressed services and supplies would not be provided at the shelters.
"Once a dangerous storm starts, don't dial 911 during it because nobody is going to answer," Monroe County Administrator Roman Gastesi said.
With Irma hours away it is unclear how many have opted to stay on the islands.
The hurricane is on course to reach the islands on Sunday morning.