Houston floods: White House seeks disaster aid from Congress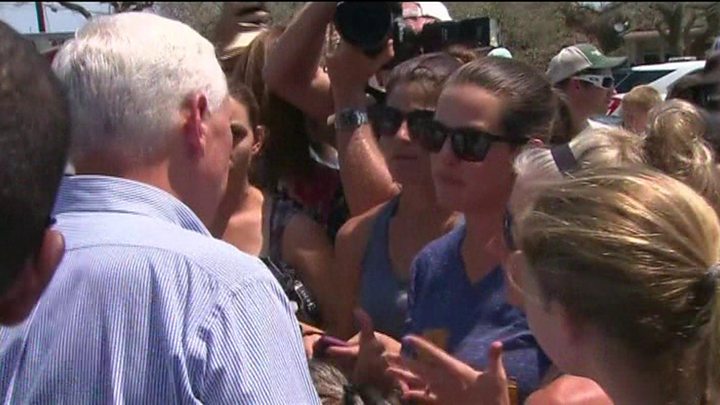 The White House says it will ask the US Congress for emergency funding to help those affected by Hurricane Harvey.
President Donald Trump is expected to propose an initial $5.9bn (£4.56bn). Texas authorities say the state might need more than $125bn.
At least 39 people have died in the storm and its aftermath. East of Houston, floodwaters are still rising.
Visiting Texas, Vice-President Mike Pence promised federal help to "rebuild bigger and better than ever before".
The BBC's Barbara Plett Usher in Houston, Texas, says Congress is expected to act quickly on the request for initial funding when it reconvenes next week after its August recess.
But, she adds, that will be only the first tranche of money needed for the recovery.
Trump donation
Mr Pence said 311,000 people had registered for disaster assistance. It is not yet clear how quickly funds might reach victims.
Interactive
See how West Houston Airport was flooded
After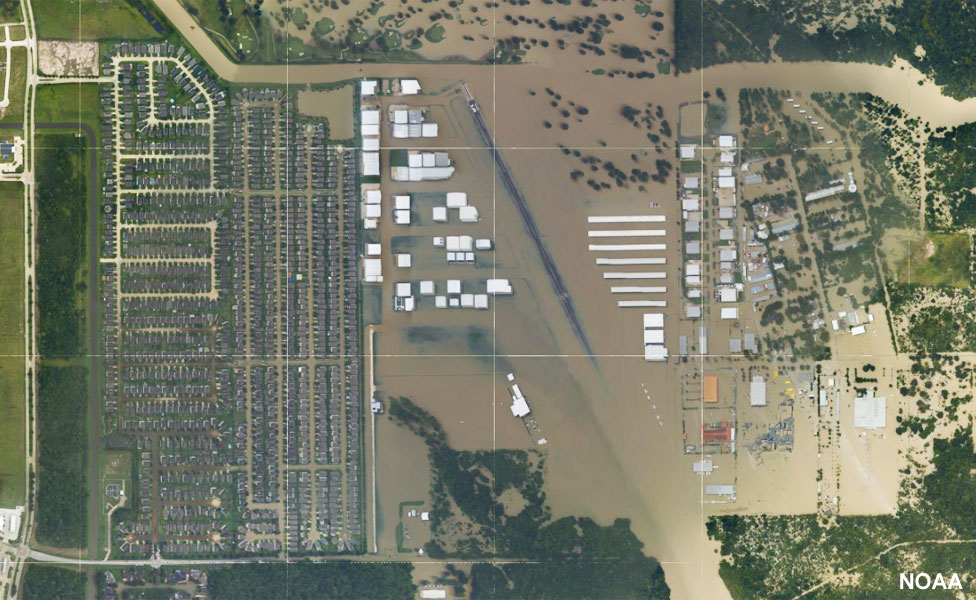 Before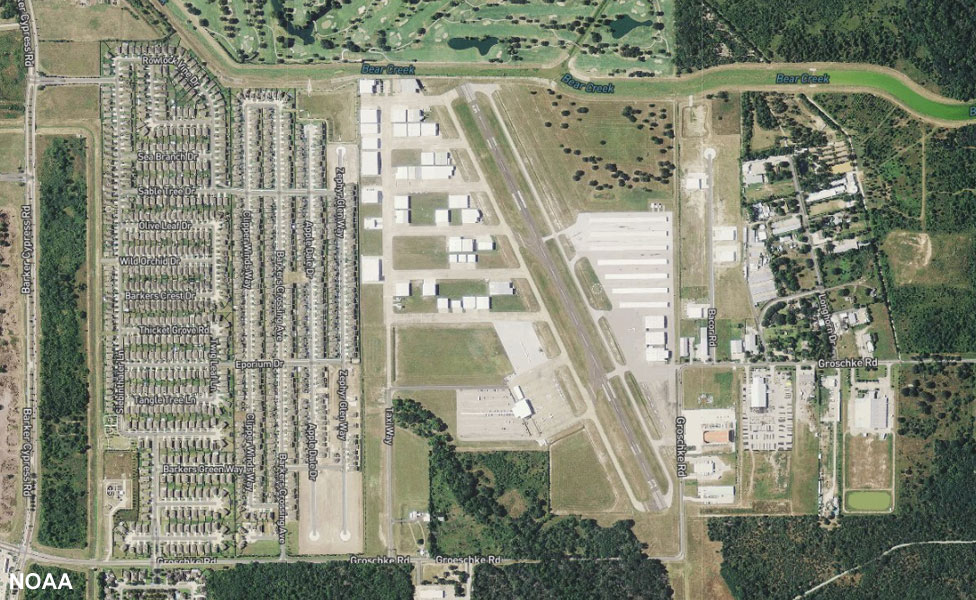 Visiting the battered town of Rockport, Mr Pence paid tribute to the people of Texas: "The resilience of the people of Texas has been inspiring."
He added: "The American people are with you. We are here today, we will be here tomorrow and we will be here every day until this city and this state and this region rebuild bigger and better than ever before."
The White House also said Mr Trump would donate $1m of his own money to the relief effort.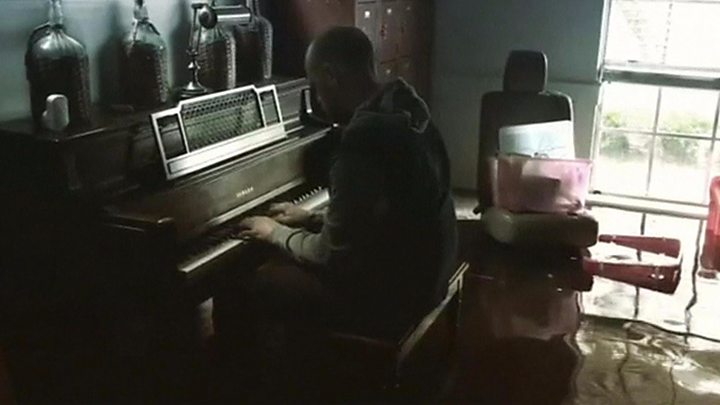 Firefighters in Houston have been carrying out door-to-door searches for survivors and bodies in an operation that could take up to two weeks.
Rescue operations are still continuing further east, where floodwaters are still rising.
Hundreds of thousands of residents who were evacuated or chose to leave are being warned not to return home until they are told it is safe to do so.
Earlier, a senior White House aide said about 100,000 homes, not all of which were fully insured, had been affected by the storm and the flooding that accompanied it.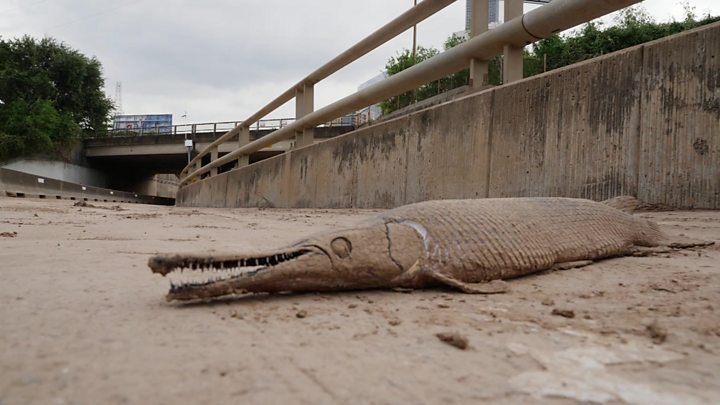 The US Federal Emergency Management Agency (Fema) said its teams had rescued more than 3,800 people, and more than 90,000 had already been approved for disaster assistance.
Fema also warned that residents were being targeted by scams. There are reports of criminals impersonating inspectors and immigration officials.
Others were receiving fraudulent calls about flood insurance claiming a premium must be paid or coverage would be lost.
Interactive
See how Buffalo Bayou and Allen Parkway underpass flooded
After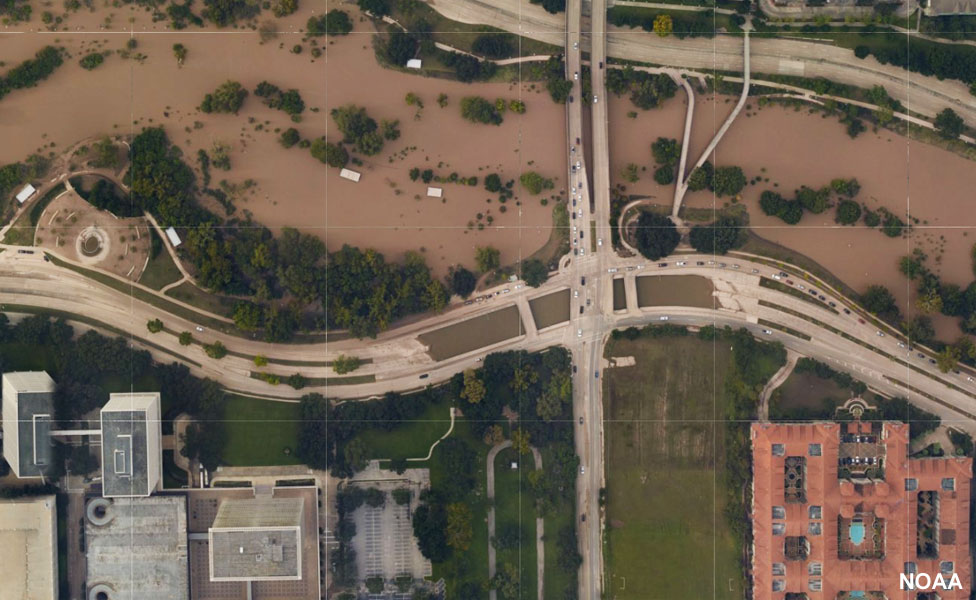 Before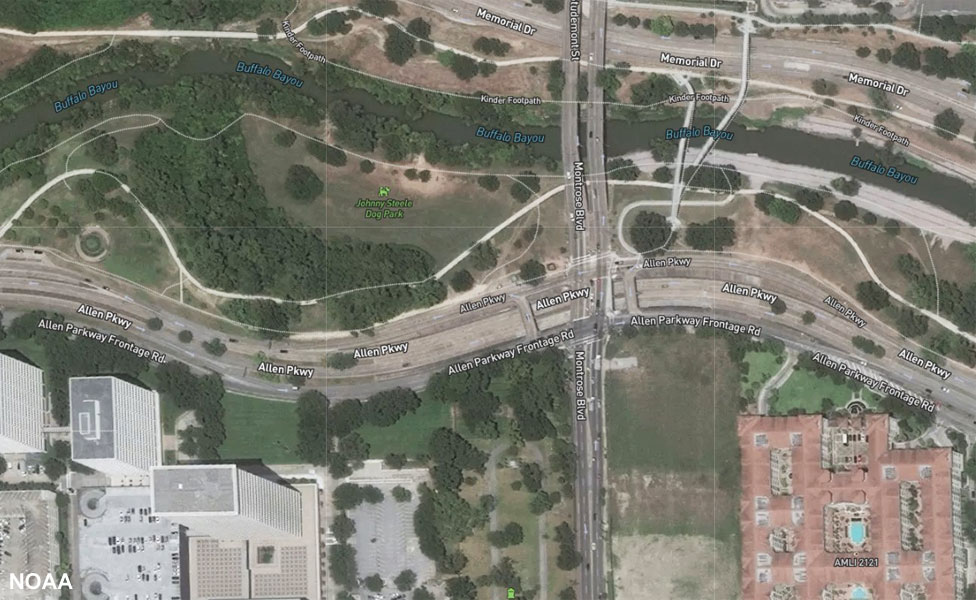 Energy suppliers in southern Texas were forced to shut down refineries and close off pipelines, sending petrol prices higher across the US. Many have restarted operations, but it could take weeks before production is back to normal.
Residents returning to their homes are also facing challenges.
The Environmental Protection Agency is warning residents that floodwater can contain bacteria and other contaminants from overflowing sewers. It said the biggest threat to public health was access to safe drinking water.
Thousands of homes remain without power.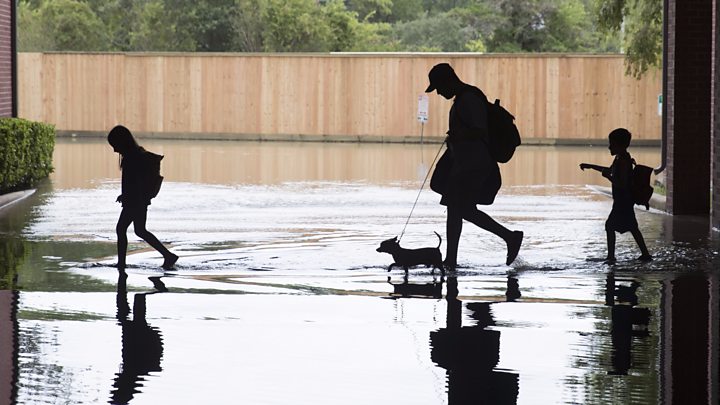 One chemical plant in Crosby, near Houston, caught fire on Thursday, and more fires are expected in the coming days.
Chemicals stored at the flooded Arkema plant are no longer being refrigerated, making them combustible.
Residents have been evacuated from the plant in a 1.5 mile (2km) radius, and smoke was seen rising from the site on Thursday.
President Trump and his wife Melania are expected to return to Texas on Saturday.
The president visited the flood-hit state earlier in the week but limited his visit to Corpus Christi, which avoided the worst of the flooding, over fears his presence could divert resources from rescue efforts.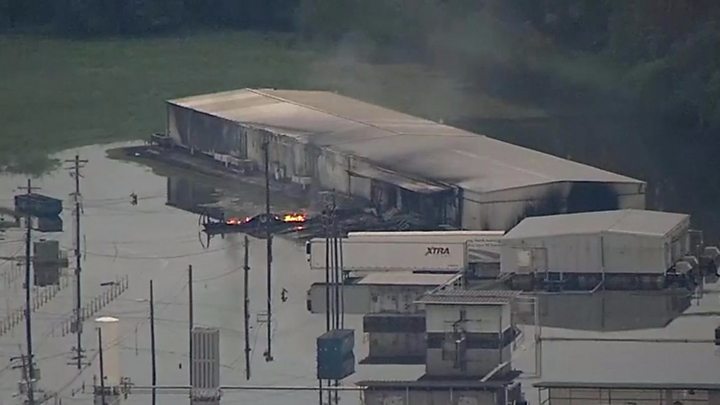 Storm Harvey has been downgraded to a tropical depression and is expected to dissipate in Ohio on Saturday evening.
Several inches of rainfall are expected in Tennessee and Kentucky over the next two days, and flood warnings remain in effect in parts of Arkansas, Mississippi, Tennessee, Kentucky, Texas, and Louisiana.