Houston floods: Storm Harvey 'affected 100,000 homes'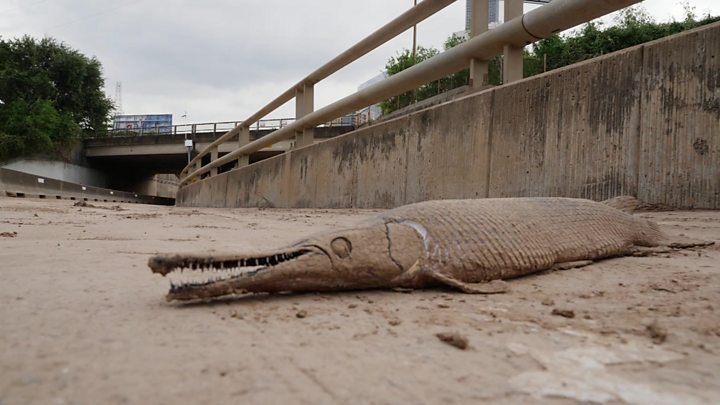 About 100,000 homes have been affected by Storm Harvey and the flooding it brought to parts of the southern US, a White House aide has said.
Homeland Security adviser Tom Bossert said the White House would ask Congress for emergency funding to help those affected, some of whom are uninsured.
Meanwhile US President Donald Trump is said to have pledged $1m (£770,000) of his own money to the relief effort.
At least 33 people have died since the storm hit Texas last Saturday.
Firefighters have begun a door-to-door search for survivors and bodies in an operation that could take up to two weeks.
Oil refineries and pipelines have been shut down, and a fire broke out at a chemical plant near Houston.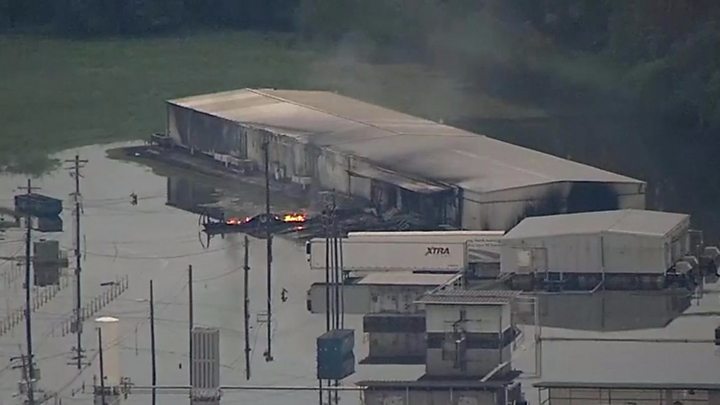 More fires and possibly explosions are expected at the Arkema liquid organic peroxide plant, and the area around it has been evacuated up to a radius of 1.5 miles (2.4km).
A hospital in Beaumont, east of Houston, was forced to evacuate patients on Thursday after the local water supply shut down. Military Black Hawk helicopters were used to airlift intensive care patients.
Storm Harvey has now been downgraded to a tropical depression, but heavy rainfall is expected from Louisiana to Kentucky over the next three days and flood warnings remain in effect for south-east Texas and parts of south-west Louisiana.
How is the White House responding to the disaster?
At a news conference on Wednesday, Texas Governor Greg Abbott said the state could need more than $125bn (£97bn) from the federal government to help it recover.
Mr Bossert told reporters that the administration would "put together a responsible supplemental request for Congress" for funds. He did not give a figure but said Governor Abbott had made a fair estimate of the cost.
The request would be followed by a second one later when recovery needs were clearer, he said.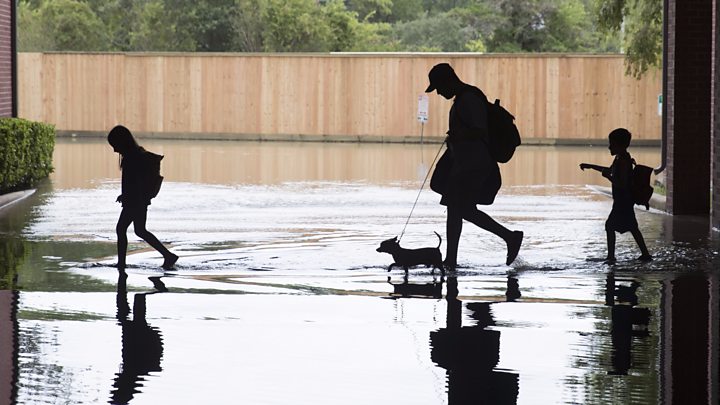 "We're going to have damage to publicly owned infrastructure," he added. There were approximately 100,000 homes affected "all with differing degrees of insurance".
Meanwhile White House spokeswoman Sarah Huckabee Sanders said that Mr Trump would "pledge, proudly, $1m of his own personal money to help the people of Texas and Louisiana".
Vice-President Mike Pence and other cabinet members are in Texas meeting residents affected by the floods.
Mr Trump himself is expected to make a second trip to the state on Saturday, and tentatively plans to visit the Houston area, Ms Sanders said.
How are flood rescue efforts progressing?
Parts of Texas have been hit by more than 50in of rainfall since Hurricane Harvey landed on 25 August, setting new records before it was downgraded to a tropical storm and, late on Wednesday, to a tropical depression.
Firefighters began a door-to-door search of badly flooded areas of Houston on Thursday, to rescue survivors who are still stranded and recover the bodies of those who have died.
Interactive
See how flood waters caused by Hurricane Harvey have covered low-lying areas
After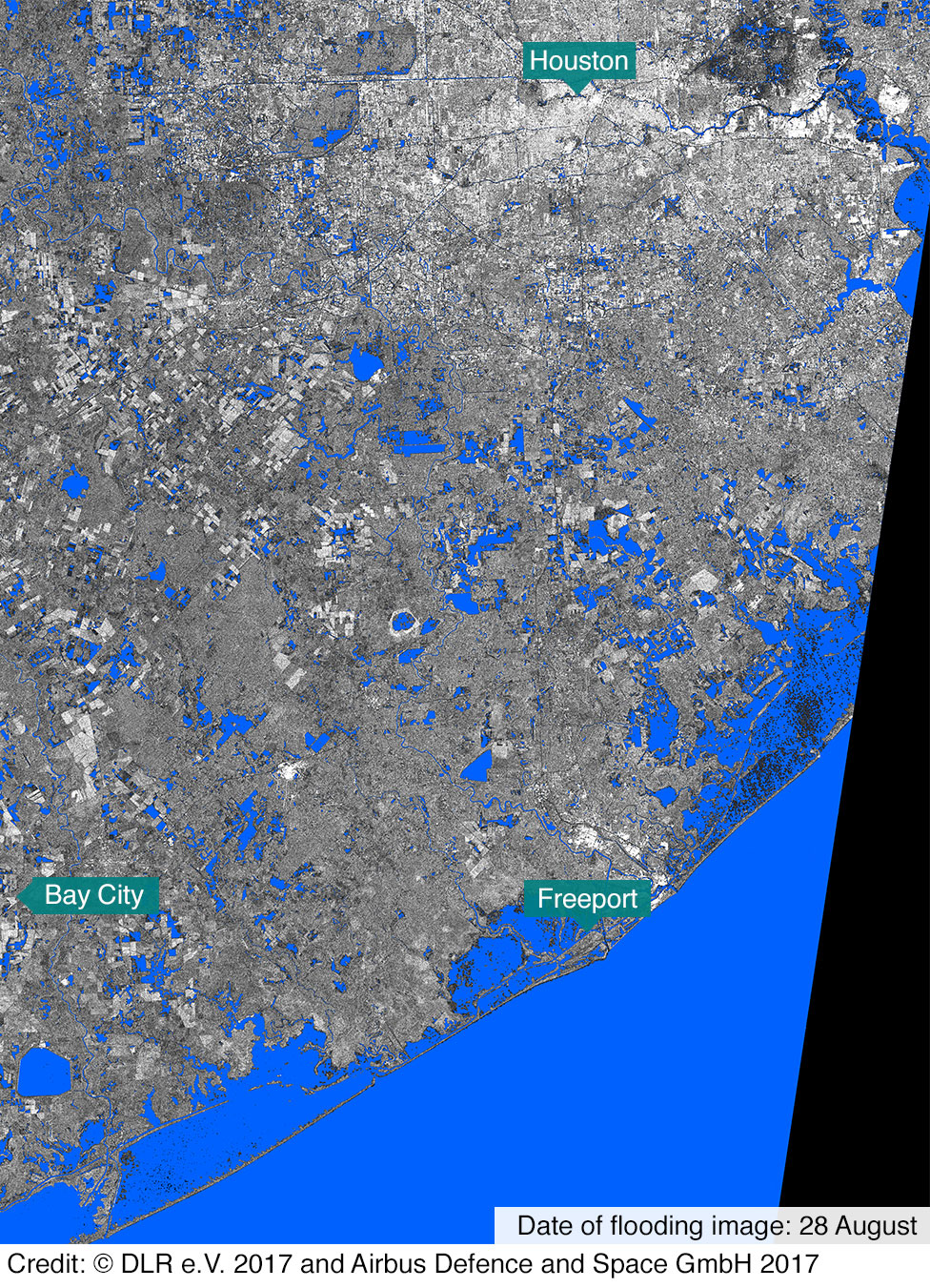 Before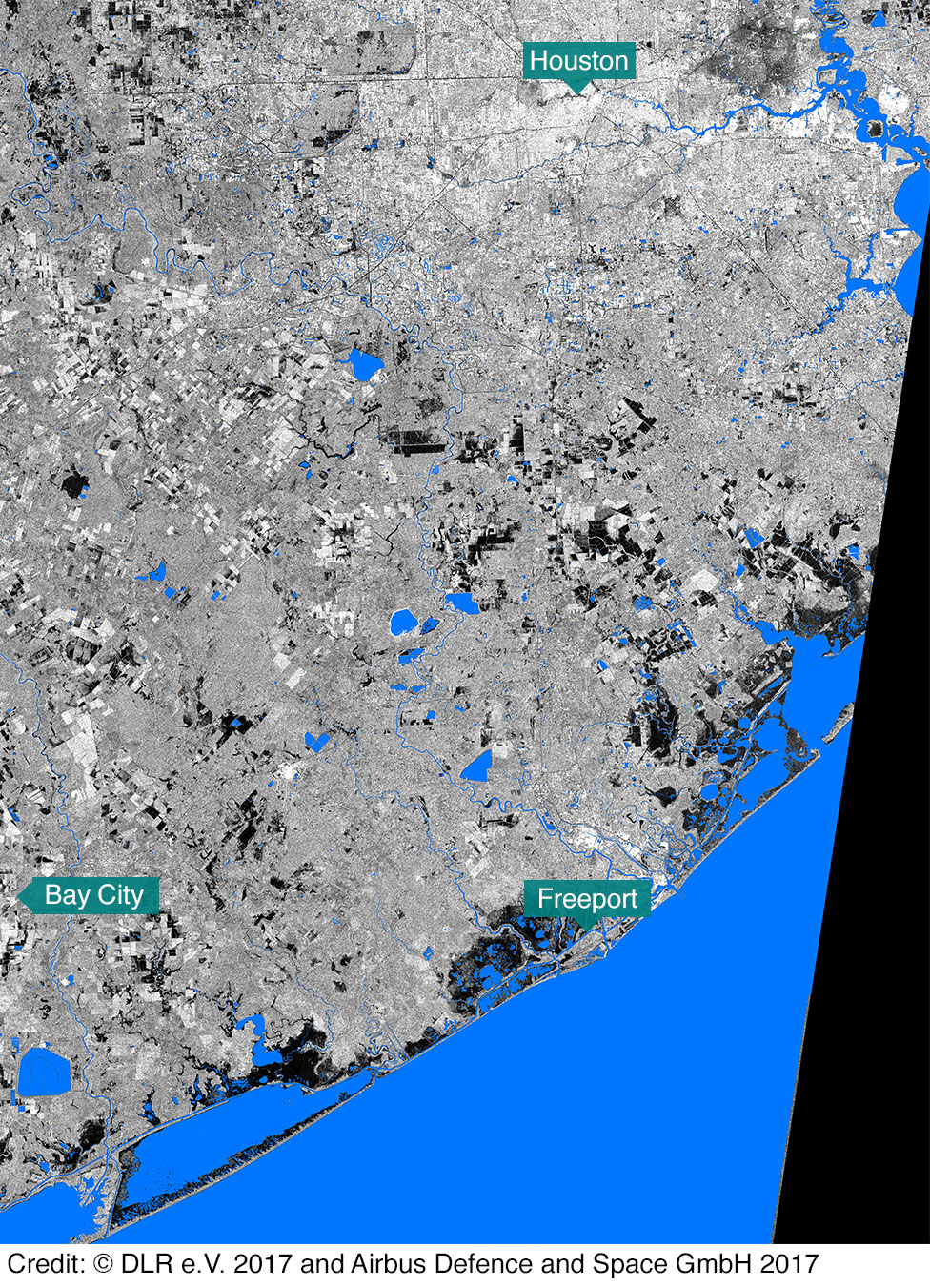 The process is expected to take one to two weeks.
An additional 10,000 members of the National Guard are on their way to Texas to join the rescue efforts, adding to the 14,000 already deployed.
Thousands of people have been rescued so far, and more than 32,000 people are being housed in emergency shelters.
However, the Environmental Protection Agency has warned anyone in contact with flood waters to take precautions against "hazards including bacteria and other disease agents".
What happened at the chemical plant?
The Arkema chemical plant, 21 miles from Houston, shut down production on Friday before the storm made landfall.
But 40in (102cm) of rainfall in the area flooded the site and cut off its power, the company said. Back-up generators were also flooded.
The facility manufactures organic peroxides, compounds used in everything from making pharmaceuticals to construction materials, which can become dangerous at higher temperatures.
Harris County and company officials said there had been no massive explosions at the site, as originally reported, but a fire in part of a container.
Pressure valves in the container had been released causing a popping sound, they said.
Richard Rennard, a senior executive at Arkema, said substances in another eight containers were expected to decompose in the same way as the first. He did not rule out explosions during the decomposition.
"It's not a chemical release that's happening. I want to be clear about that. What we have is a fire."
Mr Rennard added that he did not know how long the product would take to degrade, and advised residents to keep outside the exclusion zone.
---
Are you affected by Tropical Storm Harvey? Let us know about your experiences. Email haveyoursay@bbc.co.uk with your stories.
Please include a contact number if you are willing to speak to a BBC journalist. You can also contact us in the following ways: