Lyle Jeffs: Fugitive US polygamist sect leader arrested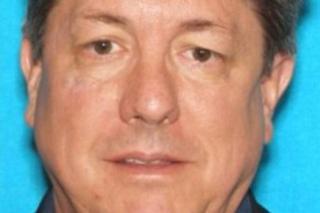 Lyle Jeffs, a leader of a polygamous Mormon sect, has been arrested after nearly a year on the run.
The FBI in Salt Lake City tweeted that Mr Jeffs, 57, had been arrested in South Dakota.
He fled house arrest last year while awaiting trial with other sect leaders for alleged food stamp fraud and money laundering.
The Fundamentalist Church of Jesus Christ of Latter Day Saints (FLDS) is a breakaway sect of the Mormon church.
Mr Jeffs is the brother of Warren Jeffs, a former FLDS leader who in 2011 received a life sentence for sexually assaulting two underage followers he took as brides.
Details of Lyle Jeffs' arrest were not available but the sheriff's office in Minnehaha County, South Dakota, lists him as being held in the county jail without bond.
---
What is the Fundamentalist Church of Jesus Christ of Latter Day Saints?
The Mormon church, officially called the Church of Jesus Christ of Latter Day Saints, was founded in the US by Joseph Smith in 1830 and now has 14 million members
Mormons believe their church is a restoration of the Church as conceived by Jesus and that the other Christian churches have gone astray
The FLDS split from mainstream Mormonism after it banned polygamy in 1890 amid increasingly punitive laws
Its members see polygamy as necessary for reaping maximum reward in the afterlife
Former FLDS President Warren Jeffs was jailed in 2011 for sexually assaulting two children he took as brides
---
Mr Jeffs was one of 11 senior FLDS figures arrested in February 2016 on suspicion of diverting funds from Utah's food aid programme. The arrests were made in Utah and South Dakota.
He pleaded not guilty to a two-count indictment and was released from prison last June ahead of his trial which was scheduled for October.
However, he fled house arrest after using olive oil to slip a GPS tracking band off his ankle, the FBI said at the time.
The FLDS is believed to have about up to 10,000 members.