Secret Service agent 'met prostitute in Maryland hotel'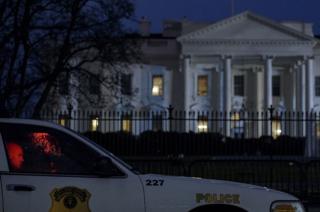 A US Secret Service agent has been suspended following an arrest for allegedly meeting a prostitute in a Washington suburb last week.
The agent, who was assigned to guard US Vice-President Mike Pence, was off-duty at the time, the Secret Service said.
A hotel manager called police after becoming suspicious, and the man was taken into custody as he left the premises, according to US media.
The agency said it "takes allegations of criminal activity very seriously".
The Secret Service statement continued: "The employee was required to surrender their equipment and was placed on administrative leave.
"The employee's security clearance and access to all Secret Service facilities has also been suspended."
The agency that guards the White House and its staff has faced numerous scandals in recent years.