US schoolgirls face punishment after hiring male stripper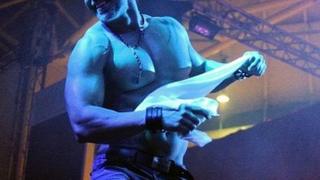 A US synchronised swimming team comprising ninth grade girls aged between 14 and 15 hired a male stripper to perform at their annual banquet, officials in the state of Iowa say.
The father of one of the team members told local media the girls had employed the stripper as a joke, and he had not totally disrobed.
Friday's event at the Des Moines Social Club was not attended by school staff.
Officials in Des Moines are deciding how the girls will be punished.
A Social Club employee eventually asked the stripper to depart, The Des Moines Register reports, after his presence was deemed inappropriate for teenage girls.
The paper quoted a parent of one of the girls as saying that while students and parents were embarrassed by the situation, the girls had never been in danger.
The stripper did not touch any of the girls, the parent said.