Mississippi woman pleads guilty to supporting Islamic State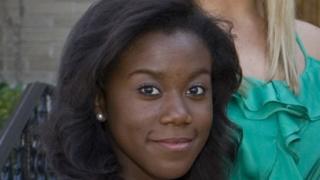 A Mississippi woman has pleaded guilty to charges that she tried to join the so-called Islamic State militant group in Syria.
US authorities said Jaelyn Young, a 20-year-old newlywed, sought to disguise her trip to Syria as her honeymoon.
Her fiance, Muhammad Dakhlalla, 22, pleaded guilty to similar charges earlier this month.
Young and Dakhlalla were arrested in August before boarding a flight to Istanbul.
Young faces up to 20 years in prison and lifetime probation.
She converted to Islam while studying at Mississippi State University. Prosecutors said Young persuaded Dakhlalla to make the journey to Syria.