California police arrest one of three escaped inmates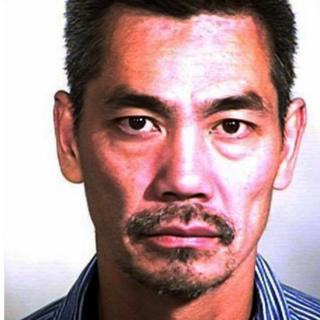 Police in California have arrested one of three escaped inmates after the fugitive told a friend he wanted to turn himself in.
Bac Duong, 43, was part of a trio that escaped from the Men's Central Jail in Santa Ana on 22 January.
The two other escapees, Jonathan Tieu and Hossein Nayeri, remain at large.
The men cut through several layers of metal to break free from their dormitory and used a rope made of bed sheets to climb down from the roof.
The escaped inmates went unnoticed for more than 12 hours, giving the fugitives time to elude capture.
Duong came to a car repair shop in Santa Ana on Friday, looking for the owner's sister.
He told the woman he wanted to turn himself in and she alerted police. Within minutes, dozens of officers arrived and Duong surrendered without incident.
"I feel good for him because he did the right thing," Tri Nguyen, a friend of the shop owner, told the Los Angeles Times. "He doesn't have to run around anymore."
Duong told police he had been with the other two fugitives on Thursday in San Jose, said Orange County Sheriff's Lt Jeff Hallock.
He said the pair might now be heading for Fresno.
"If they are watching, we want them to understand that we are pressing forward, and we are coming after them,'' Lt Hallock said.
"We will take you back into custody."
Before his escape, Duong was being held on charges including attempted murder and assault with a deadly weapon.
Tieu had been charged with murder and attempted murder while Nayeri is accused of kidnapping, torture, aggravated mayhem and burglary.
On Thursday, authorities arrested a female English teacher who they say helped the inmates escape.