BBC Pop Up: Benjamin Zand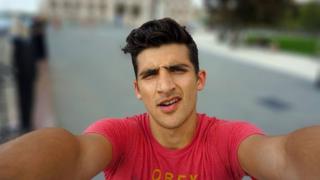 Benjamin is the Editor of the BBC's mobile bureau, BBC Pop Up.
He runs the team and is the person who mainly appears on camera.
He is from Liverpool, makes documentaries about current affairs on outlets across the BBC and in 2016 won the RTS award for Young Talent of the Year.
He spends most of his time trying to make friends, eating peanut butter whilst editing video in his bedroom and one day he wants to be a somebody.
You can contact him here: @BenjaminZand.