Arkansas man 'shot dead cheerleader after prank'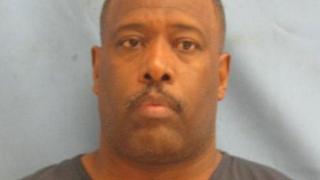 A man who allegedly shot at a carload of teenage pranksters, killing a cheerleader, has been charged with murder in the US state of Arkansas.
Willie Noble, 48, told police he only opened fire to scare the Little Rock youngsters after his car was covered with eggs, mayonnaise and toilet paper.
Adrian Broadway, 15, was shot in the head and died in Saturday's incident.
The teenagers allegedly targeted Mr Noble as tit-for-tat after a similar prank by his child, said police.
"Mr Noble's child allegedly had done a prank to some of the kids on Halloween," Little Rock police lieutenant Sidney Allen told a local radio station.
"As a friendly feud they went over there to do some pranks on [the Nobles'] house."
Mr Noble allegedly opened fire on the car of seven people, aged 14 to 18, as they drove back past his home later.
Ms Broadway, who had a gunshot wound to the head, was later pronounced dead at a hospital.
Another occupant of the car reportedly received minor injuries from broken glass.
Mr Noble faces a first-degree murder charge, as well as five counts of aggravated assault and one count of committing a terroristic act, the Arkansas Democrat-Gazette reports.