Actor Paul Walker died from car crash and fire injuries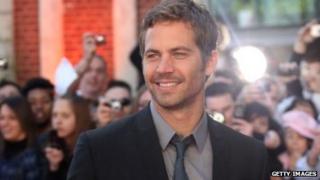 US actor Paul Walker was killed by impact and a fire in a car crash in California on Saturday, a post-mortem examination has found.
Walker, 40, was a passenger in the Porsche that a friend was driving when it hit a pole and burst into flames.
The Los Angeles County coroner found that the driver, Roger Rodas, died from impact injuries alone.
Walker starred in the Fast & Furious blockbuster films that celebrated high-speed car chases.
Both men are said to have died within seconds of the crash, according to media reports.
Results of toxicology tests will not be available for several weeks.
Investigators continue to look into the cause of the single-car crash, but have said speed was believed to be a factor.
Production on the seventh instalment of the Fast & Furious franchise has been put on hold following his death.
Filming had been scheduled to resume in Atlanta this week. Universal Pictures has declined to say when it will restart.