NPR to shed 10% of staff amid budget shortfall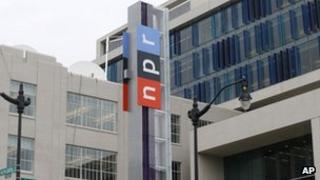 US broadcast network National Public Radio plans to shed 10% of its staff in an effort to close a $6.1m (£3.8m) budget deficit, a spokeswoman has said.
It will offer voluntary redundancies to its roughly 840 employees.
The non-profit broadcaster put the budget shortfall in part down to a decline in corporate grants amid the slow US economy.
National Public Radio (NPR) reaches 27 million listeners a week through 975 member stations across the US.
The redundancies follow a series of shake-ups in the non-profit's leadership, and a 2008 reduction of about 8% of its staff.
NPR, based in Washington DC, receives about 2% of its annual budget from federal funds, with the rest from grants, licence fees from local affiliates, and listener donations.
Its revenue was projected to be $178m in the upcoming financial year.
Employees have until 11 October to take a redundancy offer, the details of which have not been made public.
The organisation has operated under a deficit since 2009, NPR spokeswoman Anna Bross told the BBC.
The broadcaster has also seen several high-profile firings and turnover in its leadership in recent years, costing hundreds of thousands of dollars in severance payments.
The network is a favourite target of conservatives and Republicans, who see it as biased and an inappropriate recipient of taxpayer funds.