Canadian 'send drugs' Twitter user fired from job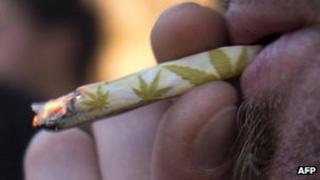 A Canadian oil-change shop employee has been fired after police saw his tweet apparently seeking a marijuana delivery - and replied.
The Twitter user asked on the social network whether a dealer could bring drugs to his Toronto-area shop, as he needed "a spliff or two" to finish his shift.
York police retweeted the request and declared: "Awesome! Can we come too?"
The shop, Mr Lube, told CBC News an employee was later sacked.
The profile on the Twitter feed was later changed to read "My tweets are NOT serious by any means", before the feed was deleted.
Mr Lube thanked the police force on the social media platform and added: "The matter has now been handled."