Ex-Microsoft exec Bill Henningsgaard dies in plane crash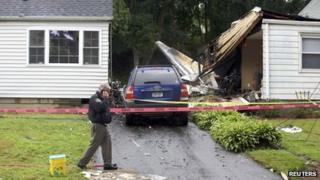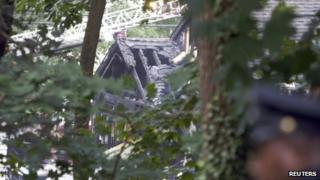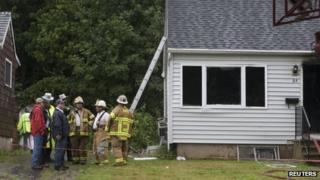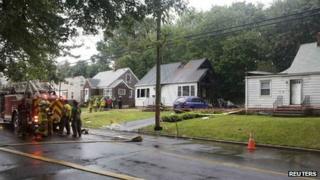 A former director of technology firm Microsoft has died in a plane crash in the US, his family has confirmed.
Bill Henningsgaard, 54, was on board his own plane with his 17-year-old son Maxwell when the plane came down near Connecticut's Tweed New Haven airport.
Mr Henningsgaard, a Microsoft marketing executive for 14 years, had been travelling to the East Coast to help his son to choose a college.
The plane crashed into two homes, and two children are also feared dead.
The two homes in the town of East Haven caught fire. One witness said a woman was screaming that her children were trapped inside one of them.
A fire official has confirmed that four bodies were recovered from the site overnight.
The plane took off from Teterboro Airport in New Jersey.
Mr Henningsgaard worked at Microsoft from 1988 to 2002 before leaving the company to concentrate on philanthropy.
Social Venture Partners, a charitable foundation he helped to set up, paid tribute to him as someone who was "truly all-in for this community, heart, mind and soul".
The plane, a Rockwell International Turbo Commander 690B, crashed at about 11:25 local time (15:25 GMT) on Friday as it approached the airport in rainy weather, say officials.
Tweed's airport manager said the pilot had been speaking to air traffic control, but did not issue any distress calls.
"All we know is that it missed the approach and continued on," said Lori Hoffman-Soares. "There were no distress calls as far as we know."