New York teacher's remains found behind wall 27 years on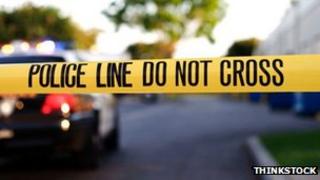 The skeleton of a New York state teacher who vanished in 1985 has been discovered behind a false wall in the home she shared with her late husband, police say.
The remains of JoAnn Nichols were found in a foetal position, tied with rope and wrapped in plastic at the house in the town of Poughkeepsie.
A post-mortem examination established she was killed by a blow to her head.
Her husband, James Nichols, died in December of natural causes aged 82.
Typed note
County officials ordered the dead man's home to be cleared out after no-one claimed his estate.
On Friday, a contractor found the remains of the missing primary school teacher, who was identified by her dental records.
Dutchess County medical examiner Kari Reiber said: "She was struck in the head. It is being ruled a homicide."
Nichols reportedly told detectives he last saw his 55-year-old wife when he left for work at IBM in December 1985.
The husband said he had found a typed note when he got home.
At the time, a detective told the Poughkeepsie Journal newspaper that the note had suggested a "degree of depression, but it's not what I'd consider a suicide letter".
Nichols later told the newspaper's reporter that his wife had called him on Christmas Eve to tell him she was fine, although he said she hung up when he asked where she was.
Detective Paul Lecomte said on Tuesday of the husband: "We did have some unanswered questions regarding him."
When she vanished there was speculation Mrs Nichols may have been depressed after the couple's only child drowned at the age of 25 three years earlier.