US no-fly error 'allowed terrorists on planes'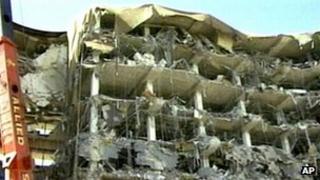 Alleged terrorists on witness protection could board flights as their new names had not been updated on the US no-fly list, a watchdog has found.
The US justice department report said its Witness Security Program had failed to give the new identities to the FBI-managed Terrorist Screening Center.
The miscommunication allowed people whom the US viewed as "suspected or known terrorists" to board airliners.
The justice department said it had now amended its information sharing.
A restrictive travel policy had since been fully implemented, it added.
The inspector general's report found that as a result of the security gap "it was possible for known or suspected terrorists to fly on commercial airplanes in or over the United States and evade one of the government's primary means of identifying and tracking terrorists' movements and actions".
A "small but significant number" of these people were allowed to board airliners, according to the report.
In response, the justice department also said the US Marshals Service, which runs witness protection, had thoroughly screened all participants on the programme.
Terrorism-linked witnesses have long been eligible for federal protection, allowing them to be provided with new identities and resettled.
The programme has shielded those who co-operated in prosecutions for the 1993 World Trade Center bombing, the 1995 bombing in Oklahoma City and the 2009 New York City subway suicide-bomb plot.