Talking-bird clue led to 'kidnapper' of US girl, five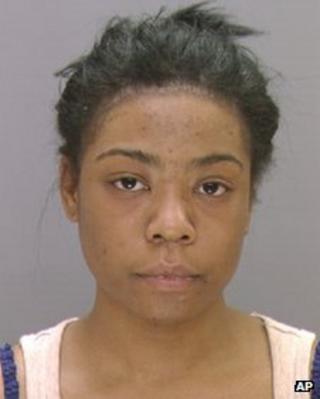 Philadelphia police have arrested the alleged kidnapper of a five-year-old girl whose report of a talking bird helped lead them to the suspect.
Christina Regusters, 19, who is also charged with rape and other offences, worked at an after-school care programme attended by the victim.
The girl was taken from her school on 14 January by a woman, wearing a Muslim veil, posing as her mother.
Police say the victim was brought to a nearby home where a man was waiting.
The girl was found 18 hours later at a nearby park, shivering and wearing only a t-shirt. She told her rescuer: "I've been stolen."
Police said they took the girl to places around the neighbourhood as they searched for clues.
Tom Kline, a lawyer for the alleged victim's mother, said the girl's report of a talking bird in the house where she was held became a focal point of the investigation.
"This brave, innocent, precious little girl was instrumental in leading police literally to the door of the crime," he said.
Three other people who lived at the address with Ms Regusters were questioned and released.
W Fred Harrison, a lawyer for Ms Regusters, told local media his client had "no involvement" in the crime.
Officials said a woman in a Muslim veil had taken the girl out of class while posing as her mother, who wears the chador and niqab.
Police Commissioner Charles Ramsey told a local NBC broadcaster there was "a very strong possibility" that the woman captured on surveillance video escorting the girl from the school was Ms Regusters.