US Treasury attacked on executive pay policy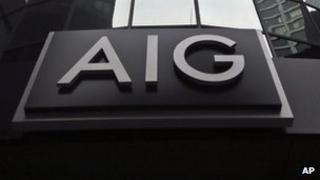 The US Treasury has been criticised for approving large pay packages for bosses at firms that received bailouts during the financial crisis, a report said.
The Treasury did not "look out" for taxpayers, the special inspector general for the Troubled Asset Relief Program (Tarp) said.
Last year, all 18 requests to raise pay for executives at AIG, General Motors and Ally Financial were granted.
Nearly a quarter of executives at those firms were paid $5m (£3m) or more.
"Treasury cannot look out for taxpayers' interests if it continues to rely to a great extent on the pay proposed by companies that have historically pushed back on pay limits," Christy Romero, special inspector general said.
The report said the Treasury did not observe rules from the 2008 bailout that limited salaries.
It allowed salary increases that exceeded pay limits and that were sometimes not linked to performance, it added.
According to the guidelines, compensation should not exceed the 50th percentile of pay for executives with similar levels of seniority at financially distressed companies, Ms Romero said.
But the packages approved for 63% of executives surpassed that limit, the report said.
The report also noted that last year the Treasury had been warned it needed to change its practice.
Patricia Geoghegan, the Treasury official who approved the pay packages, disputed the report's conclusions, and said in a letter to Ms Romero the guidelines were "a benchmark".
She also noted that packages for more than half of executives at AIG respected the guidelines, as well as for almost half at General Motors and Ally Financial.
In 2008, AIG received $182bn and has repaid its bailout, General Motors accepted $49.5bn and still owes $21.5bn, while Ally Financial took $17.2bn and has $11.4bn left to repay.