Your questions to Kim Ghattas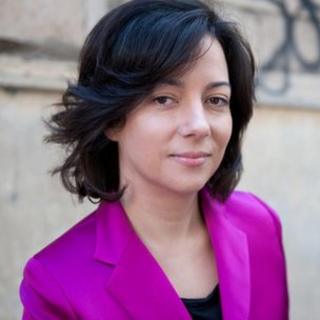 With Hillary Clinton stepping down as US Secretary of State and John Kerry preparing for confirmation hearings, BBC State Department correspondent Kim Ghattas answered your questions in a live Twitter Q&A on 15 January.
This is an edited version of the session.
Question from Mike in Doha who emails: How does Hillary compare to her Secretary of State predecessors?
Kim answers: More popular than most, much more travelled too. Like predecessors, hard to point at concrete achievement, legacy more intangible.
Question from @Benjaminod97: What's your take on the situation in Mali? Do you think the US will support the French and if so, in what role?
Kim answers: US providing intel to French, looking into support with airlift and support with aerial refuelling, no US boots on ground.
Question from @bestdogadvice: Do you think Hillary's health is good enough to consider front-line politics in the future?
Kim answers: Will depend on how she fares in coming weeks/months. First on agenda lots of rest. But health questions will be asked if she decides to run.
Question from Michael in New York who emails: Will changes under Hillary continue once Kerry takes over?
Kim answers: Clinton made permanent changes at State regarding conduct of foreign policy, i.e. focus on women, economic statecraft. Kerry may do less public diplomacy.
Question from @DarrenMcGlone26: Is Clinton stepping down the re-start of a long road to try and gain support for 2016 Democratic nomination?
Kim answers: Maybe, but she's also very tired and it's unusual for a Secretary of State to serve two terms. Much depends on health, Obama's second term, Republican field.
Question from @Karim_Rashad: Does Kerry have clear and coherent vision? If yes, does it differ in the US foreign policy orientation?
Kim answers: Vision and strategy still unknown but worldview similar to Clinton/Obama.
Question from @ArnaudParfait: How has Clinton's job changed over the years, technologically speaking?
Kim answers: What's new: She has a BlackBerry, has a tweeter-in-chief @alecjross, lots of interactive interviews, makes policy in interactive world.
Kim continues: What's the same: Still has to travel all over the world and meet leaders, people, face to face.
Question from @chseuk: After a week travelling around the world with the Secretary of State, what do you do in your down time?
Kim answers: Unlike Clinton, I get to sleep! Also, cook, see friends, watch movies and for last two years, wrote a book.
Question from Gene in Las Vegas who emails: What increased level of safety have Americans gained because of the actions of Secretary Clinton?
Kim answers: With Obama and Clinton, America is less unpopular but still has dangers, e.g. Benghazi. More public diplomacy does help build trust.
Question from @19NicciG: Recent events in Pakistan suggest further trouble ahead. What options for avoiding trouble/bringing stability?
Kim answers: Very complicated relationship. Hard for the US to "bring" stability to Pakistan, US tries to stay engaged, with an eye on Afghanistan.
Question from @DaQuantumFro: Other than France and the US are any other countries involved with Mali?
Kim answers: Yes, UK but again, no boots on the ground but West African troops will come in days.
Question from @DeborahWetzel1: What do you think is her (Hillary's) greatest achievement?
Kim answers: Helping to repair US image abroad, brokering the deal to get Chen Guangcheng out of China, implementing the concept of smart power.
Kim continues: But also weak spots: Lack of Mideast peace efforts, pushed for big troop surge in Afghanistan, not decisive on Syria.
Question from @MROWEIS: Did Hillary know about the killing of Jihad's son Omar; if yes what was her reaction?
Kim answers: Don't know if she personally knew about the death of the BBC cameraman's son but Clinton always reacts to news like this as a mother.
Question from Google+ user Shem Telemaque: What is she (Hillary) like on the job?
Kim answers: Very focused, reads every briefing book she gets, works 18 hours a day on road. Also funny and mischievous.
Question from @marcellk: What is the likely fate of Secretary of State Hilary Rodham Clinton's advisors once she steps down? E.g @AlecJRoss
Kim answers: Some will stay in the job because of new Secretary of State/new admin i.e. not a "hostile" takeover of State Department, but some will move on.
Kim continues: Some positions like Senior Advisor for Innovation now permanent, @AlecJRoss could stay or go. It's up to him and also Kerry.
In response to @AlecJRoss who tweets "I'm so curious for your answer :)", Kim says: @AlecJRoss so give us the inside scoop!
Question from Pancha Chandra in Brussels who emails: Where do you think Hillary could've compromised more? Did she get the balance right?
Kim answers: Depends on your perception about US power. Some feel the Obama administration is too conciliatory, others feel even more outreach needed.
Question from David Watkins on Facebook: Why does America always start wars?
Kim answers: Except for some big exceptions, Vietnam/Iraq, the US usually gets pulled into wars, rather than starting them.
Question from a Twitter user who asks: What will be the major differences between Clinton and Kerry?
Kim answers: Clinton focused on big picture-US image, smart power and issues including women. Kerry likely to focus on deal-making, Mideast, Iran.
Question from @jklipton: With Clinton stepping down, will Kerry continue legacy of human rights, specifically global lesbian, gay, bisexual and transsexual equality (LBGT)?
Kim answers: Clinton made changes/reforms about LGBT issues within the State Department permanent, Kerry is likely to follow up but maybe not as often/publicly.
Question from @OutoftheBlack: Will the reset with Russia survive the Afghan drawdown?
Kim answers: Reset with Russia is already in trouble, for many reasons, including Putin's outlook on foreign policy. Lots can happen before Afghan drawdown.
Kim says: Thanks for joining us for today's #AskKimBBC Q&A from the@BBCNewsUS newsroom
For more tweets from Kim Ghattas, you can follow her Twitter account: @BBCKimGhattas
Produced by Glenn Anderson, Claudia Milne and Sarah Fowler