Your questions to Katty Kay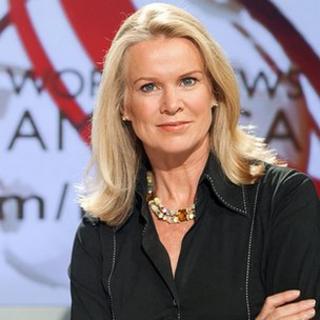 Barack Obama has been re-elected to serve a second term as president of the United States.
BBC Washington Correspondent Katty Kay has covered the race to the White House from the start, following the personalities, the debates and looking at the key issues that determined the outcome.
You can join Katty for a live Twitter chat on Wednesday, 7 November.
She will take your questions on the result and the challenges that President Obama will face over the next four years.
Katty will be answering your questions directly via her Twitter account:
http://twitter.com/KattyKayBBC on Wednesday, 7 November 2012 between 15:00 EST and 16:00 EST (20:00 GMT and 21:00 GMT)
Here are the ways you can take part:
Send your questions for Katty using the web form below.
On Twitter, tweet your question using the hashtag #AskKattyBBC.
Text your question, beginning '#AskKattyBBC' to 61124 (in the UK) or +44 7624 800 100 (outside the UK).
To follow the Q&A live, go to Katty's Twitter page - you don't need to have used Twitter before or have a Twitter account to see it, just click this link: http://twitter.com/KattyKayBBC.
On Facebook, you can send your questions via the BBC News Page
On Google+, you can send questions via the BBC News account
When it's over, we'll collect together all the questions and answers and publish them on this page of our website.
Although Katty will try and answer as many questions as she can, she won't get to all of them. Questions will be tweeted immediately before the answer, and might therefore be edited for brevity.