Vietnam war reporter Malcolm Browne dies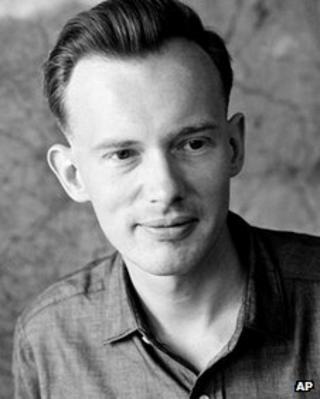 A journalist who captured an iconic image of a burning South Vietnamese monk in 1963 has died at the age of 81.
Associated Press (AP) correspondent Malcolm Browne won a Pulitzer Prize for his reporting from Vietnam in 1964.
But his photograph of Thich Quang Duc, an elderly monk who set himself on fire in Saigon, became one of the first defining images of the escalating conflict.
Browne died near his Vermont home after a long battle with Parkinson's disease.
After spending decades as a globe-trotting reporter, covering conflicts for the New York Times for some 30 years after leaving AP, Browne spent his final years struggling to move around and using a wheelchair.
"Malcolm Browne was a precise and determined journalist who helped set the standard for rigorous reporting in the early days of the Vietnam War," said Kathleen Carroll, AP executive editor and senior vice president.
"He was also a genuinely decent and classy man."
Browne's image of a burning Thich Quang Duc highlighted the disquiet within South Vietnam, then separated from communist North Vietnam and run by a US-backed regime.
The image reportedly made it directly to the desk of US President John F Kennedy, who told his newly appointed ambassador to South Vietnam: "We have to do something about that regime."
Within months South Vietnamese leader Ngo Dinh Diem was deposed in a coup as the country's struggle against Viet Cong insurgents intensified.
Browne, born in New York in 1931, got his first job in journalism at the Middletown Daily Record in New York.
He later became one of a pioneering group of Vietnam war reporters who covered the conflict in its early days, winning a Pulitzer alongside rival reporter David Halberstam in 1964.