US justice department faulted for nepotism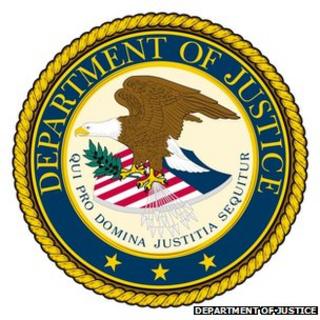 Eight high-ranking employees of the US justice department improperly sought to hire relatives, an inquiry has found.
Seven of the employees violated federal law restricting employment of relatives and the eighth broke a federal ethics standard, the report found.
The department's inspector general found two directors in the management division hired each other's children.
It is the third time in eight years that the department has been cited for improper hiring practices.
The investigation began after a former justice department employee brought allegations to a congressman in 2010.
'Multiple false statements'
According to the report , the inspector general's office found that human resources assistant director Pamela Cabell-Edelen had tried to get her daughter hired to various positions, including changing a vacancy announcement to improve her chances.
Her daughter was hired as secretary to facilities director Edward Hamilton in November 2009.
The report also charges that Ms Cabell-Edelen, who retired from the department last year, made "multiple false statements" to investigators.
Shortly after, Mr Hamilton began advocating for his son's hiring to a position within the division.
The investigation found two other justice management division employees improperly advocated for the hire of each other's family members.
Several others also discussed hiring family members.
Human resources director Rodney Markham was found "negligent in his duty to exercise effective oversight", especially given the two prior investigations into hiring practices.
Mr Markham was also faulted for improperly trying to get jobs for his cousin and nephew.