Convict wins 40% of votes against Obama in US primary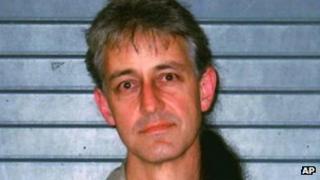 US President Barack Obama had to fight off stiff competition from a convict in West Virginia's Democratic presidential primary on Tuesday.
Although Mr Obama's path to his party's nomination to run for a second term is all but assured, the result underlines his unpopularity in the state.
Texas federal inmate Keith Judd won about 41% of voters in the poll, while Mr Obama took 59% of the vote.
Mr Obama lost the state in the general election in 2008.
As of January, he held a 33% approval rating in West Virginia.
Judd was able to get on the ballot by filing a form and paying $2,500 fee, a state spokesman said.
He is in a federal prison in Texarkana after an extortion conviction for making threats at the University of New Mexico in 1999.
The Obama administration's energy policies have upset West Virginia's powerful coal industry.
Governor Earl Ray Tomblin and Senator Joe Manchin, both Democrats, have declined to say if they will support Mr Obama in the upcoming election.
Candidates normally qualify for delegates to the party's national convention by attracting 15% of the vote in the state.
However, state party executive director Derek Scarbro told the Associated Press that no-one has filed to be a delegate for Judd. They also believe Judd has failed to file other paperwork required of presidential candidates.