World War II scoop reporter receives AP apology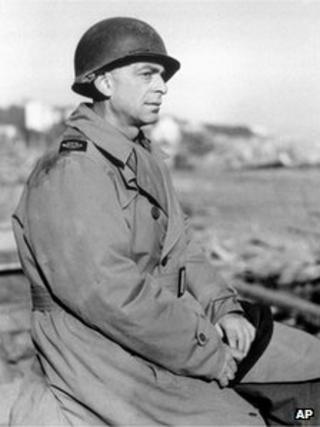 The Associated Press news agency has apologised for sacking a reporter who broke the news World War II was over in Europe a day before the agreed embargo.
Ed Kennedy defied the military censors to report the Nazi surrender on the night of 7 May 1945 in France.
The UK and the US had agreed to suppress the announcement for a day so that Russia could stage a second surrender ceremony in Berlin.
AP has now said Kennedy did the right thing in breaking the embargo.
"It was a terrible day for the AP. It was handled in the worst possible way," said president and CEO Tom Curley.
Sworn to secrecy
Kennedy was one of 17 reporters taken to witness the formal surrender of German troops to the Allies at 02:41 on 7 May 1945.
The group were sworn to secrecy by US military commanders, told not to report the news until 15:00 on the 8th - a full 36 hours later.
But when Kennedy heard that German radio had announced the surrender at 14:41 on the 7th, he went ahead and published his story an hour later - a day ahead of the competition.
For this, he was first rebuked by AP, then fired.
"The absurdity of attempting to bottle up news of such magnitude was too apparent," he would later write.
He died in a traffic accident in the US in 1963, at the age of 58.
His daughter, Julia Kennedy Cochran, told AP she was "overjoyed" by the apology.
"I think it would have meant a lot to him," she said.
Mr Curley, who retires later this year, has co-written an introduction to Kennedy's newly published memoir, Ed Kennedy's War: V-E Day, Censorship & The Associated Press.
He now says the reporter should have been commended rather than sacked.
"Once the war is over, you can't hold back information like that. The world needed to know."