Puerto Rico profile - Media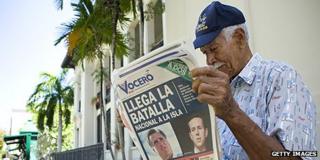 Broadcasting is regulated by the US Federal Communications Commission (FCC).
Home-grown comedies, talk shows and Spanish-language soaps are staple fare on local TV stations. The multichannel offerings of cable TV are widely available.
News and talk and Spanish-language pop music are among the most popular radio formats.
There were 1.8 million internet users by June 2012 (Internetworldstats.com).
The press
Television
Radio