LA teacher facing lewd acts charges 'harassed in jail'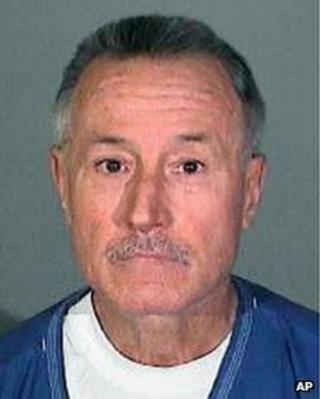 The lawyer defending a Los Angeles teacher charged with child molestation has told a court his client may be facing intimidation in state custody.
Jail staff announced over loudspeaker that Mark Berndt, 61, was a child molester and specified where he was sleeping, the lawyer said.
The allegation was raised as Mr Berndt pleaded not guilty to 23 counts of lewd acts with children as young as six.
The former Miramonte Elementary School teacher was arrested in January.
Mr Berndt had been working at the school for more than 30 years.
He was arrested after a photo developer informed the authorities that he had processed about 40 pictures of blindfolded children.
In some cases the accused had his arm around the children or was covering their mouths with his hand. Some had their mouths taped shut.
The Los Angeles County Sheriff's Department was not aware of the jail intimidation allegations until they were raised in court, spokesman Steve Whitmore told the BBC, but an investigation into the matter has been launched.
Mr Berndt's defence team should have informed the sheriff's department first, he added.
But defence lawyer Victor Acevedo told the BBC he raised the issue in court so that the judge could be apprised of the situation.
Mr Berndt has been held in custody on $23m (£15m) bail.
A second teacher from the same school, Martin Springer, 49, has pleaded not guilty to fondling two female students.
The entire staff of Miramonte Elementary School has been replaced as the investigation moves forward.