'Violent' Madonna stalker escapes from hospital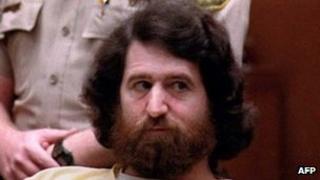 A man who was convicted of stalking and threatening pop star Madonna has escaped from a psychiatric hospital, police in Los Angeles say.
Robert Dewey Hoskins Hoskins was sentenced to 10 years in jail in 1996.
After leaving prison he spent time in another hospital, before being arrested last July and sent to the facility in Norwalk that he escaped from on Friday.
Police describe Hoskins as having "very violent tendencies" and say he is not to be approached.
"Hoskins is highly psychotic when not taking his medication," the Los Angeles Police Department said in a statement.
Madonna testified during Hoskins' trial in 1996 that she had nightmares about him after seeing him near her home the previous year.
She said her bodyguard told her Hoskins claimed she was supposed to be his wife, and that "if he couldn't have me, he was going to slice my throat from ear to ear."
Later that year, while Madonna was in Florida, Hoskins scaled the perimeter wall of her home in the Hollywood Hills area of Los Angeles, jumped into her pool and was eventually shot twice by a security guard.
Court records show he was convicted of vandalism in July 2011, the Associated Press reports.